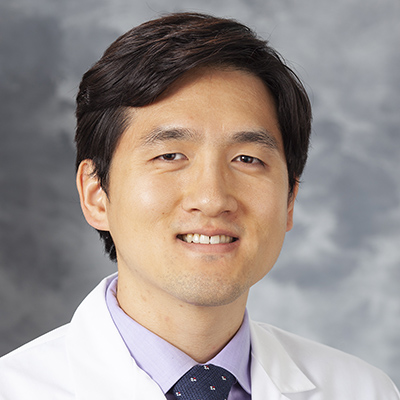 Sangjune Laurence Lee, MD
Dr. Sangjune Laurence Lee completed his Wolfe Fellowship in 2020 and now is an assistant professor at the Tom Baker Cancer Centre at the University of Calgary. Dr. Lee earned his MD and completed his radiation oncology residency at the University of Toronto. He has an MS in biomedical engineering from Johns Hopkins University, and a BASc in electrical engineering from the University of Waterloo.
As a Wolfe Fellow, Dr. Lee specialized in treating patients with gastrointestinal malignancies. His research focused on the use of MRI to measure treatment response and cardiac toxicity in patients who undergo chemoradiation for locally advanced esophageal cancer. He also worked to develop guidelines for artificial intelligence-based methods to support safe radiation dose escalation to treat pancreatic tumors.
Awards
Radiologic Society of North America (RSNA) Fellow Research Grant, 2019
UW Carbone Cancer Center Pancreas Cancer Pilot Grant, 2019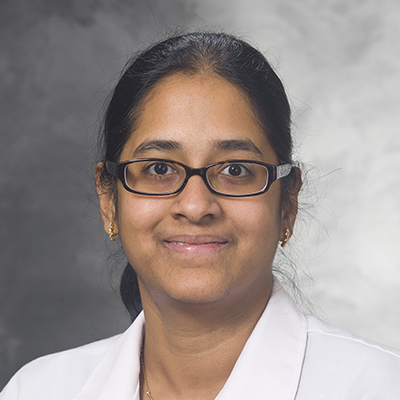 Hima Bindu Musunuru, MBBS, MRCP-UK, FRCR-UK
Dr. Musunuru completed her Wolfe Fellowship in 2018 and currently is a radiation oncology resident at the University of Pittsburgh. After completing her medical degree at Siddhartha Medical College, she continued her medical training in the U.K., where she completed clinical oncology residency (including radiation oncology) at the St. James's Institute of Oncology and obtained a Fellowship of the Royal College of Radiologists.
As a Wolfe fellow, Dr. Musunuru worked on advancing clinical research and developing clinical protocols. She collaborated with DHO faculty on projects aimed at improving treatment and outcomes for a variety of disease sites, including brain, head and neck, breast, and lung. Her work leveraged opportunities afforded by the department's ViewRay MRIdian radiation therapy system, an advanced system that uses magnetic resonance imaging to enable clinicians to monitor tumors and normal tissues in real time during the delivery of radiation.