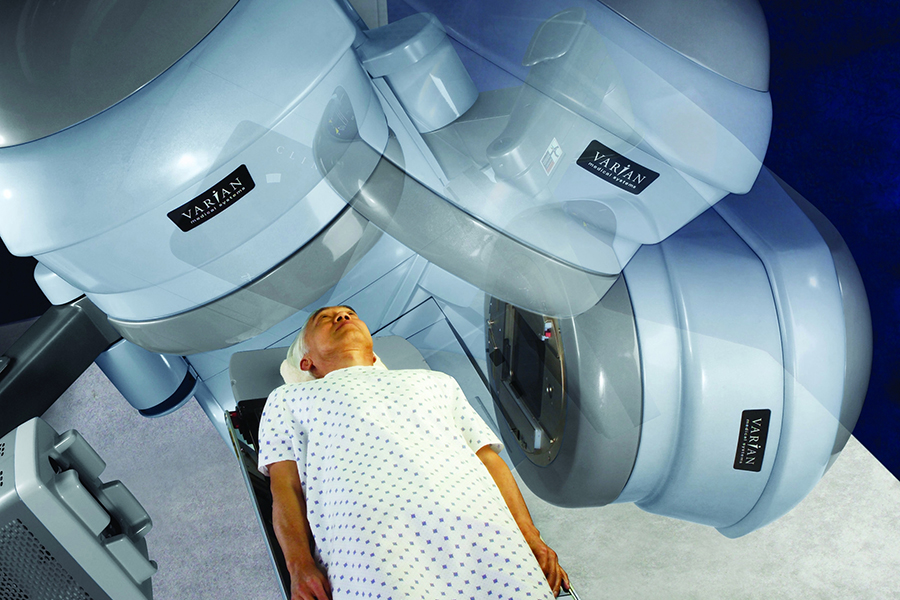 Summary
The Varian Clinac iX system can deliver multiple beam energies and can be used for a variety of radiation therapy techniques. Its imaging and motion management tools enable accurate and effective treatment of many disease sites.
Technical Specifications
The Varian Clinac iX system is a reliable, workhorse delivery system with multiple photon and electron beam energies. The iX platform features a multi-leaf collimator (MLC) capable of shaping fields up to 40 cm in length and on-board imaging (OBI). The Clinac iX is capable of delivering intensity-modulated radiation therapy (IMRT), volumetric-modulated arc therapy (VMAT), and 3D conformal radiation therapy (3D CRT).
Locations
The Clinac iX is located at the UW Cancer Center Johnson Creek outreach clinic.