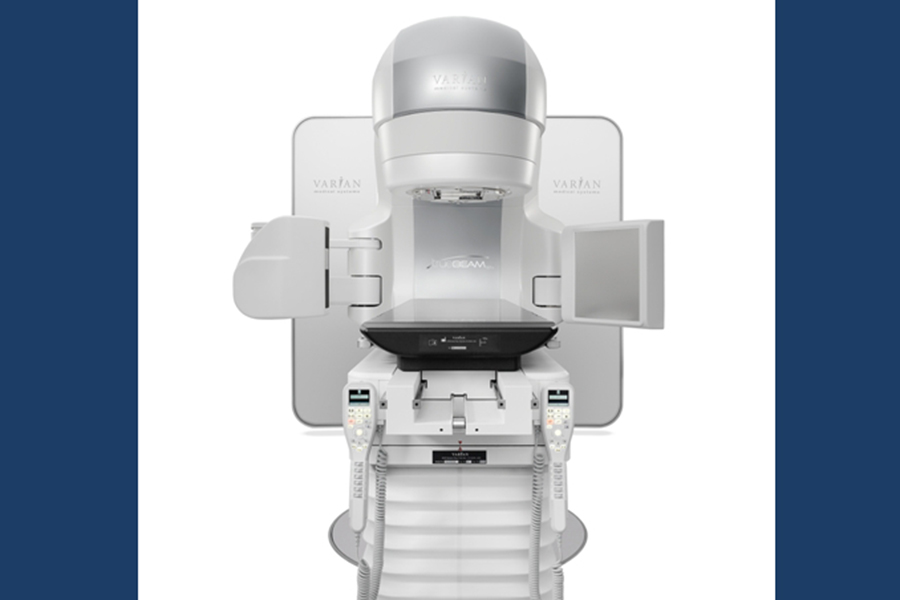 Summary
The Varian TrueBeam STx system combines imaging, radiation delivery and motion management to accurately and efficiently treat small targets. It delivers radiation beams that conform to the shape of the tumor.
Technical Specifications
The Varian TrueBeam STx system features multiple photon and electron beam energies, a high-definition multi-leaf collimator (HD-MLC) with 2.5 mm central leaves, accurate integrated imaging capabilities, a treatment couch with six degrees of freedom for the most accurate patient alignments possible, and the VisionRT AlignRT optical surface tracking system. The TrueBeam STx is also equipped with a full set of conical collimators, making it fully capable of high-precision radiosurgery treatments for a broad range of indications. The TrueBeam STx is capable of delivering stereotactic radiosurgery (SRS), stereotactic body radiation therapy (SBRT), intensity-modulated radiation therapy (IMRT), volumetric-modulated arc therapy (VMAT), and 3D conformal radiation therapy (3D CRT). All our TrueBeam systems are capable of delivering treatments correlated with the patient's breathing motions.
Locations
We have a TrueBeam STx systems at University Hospital.
TBSTx-machine+front-web_900x600
Jessie Huang-Vredevoogd preparing for image quality QA on a Varian TrueBeam STx.
Jessie Huang-Vredevoogd setting up water tank for output QA on Varian TrueBeam STx.