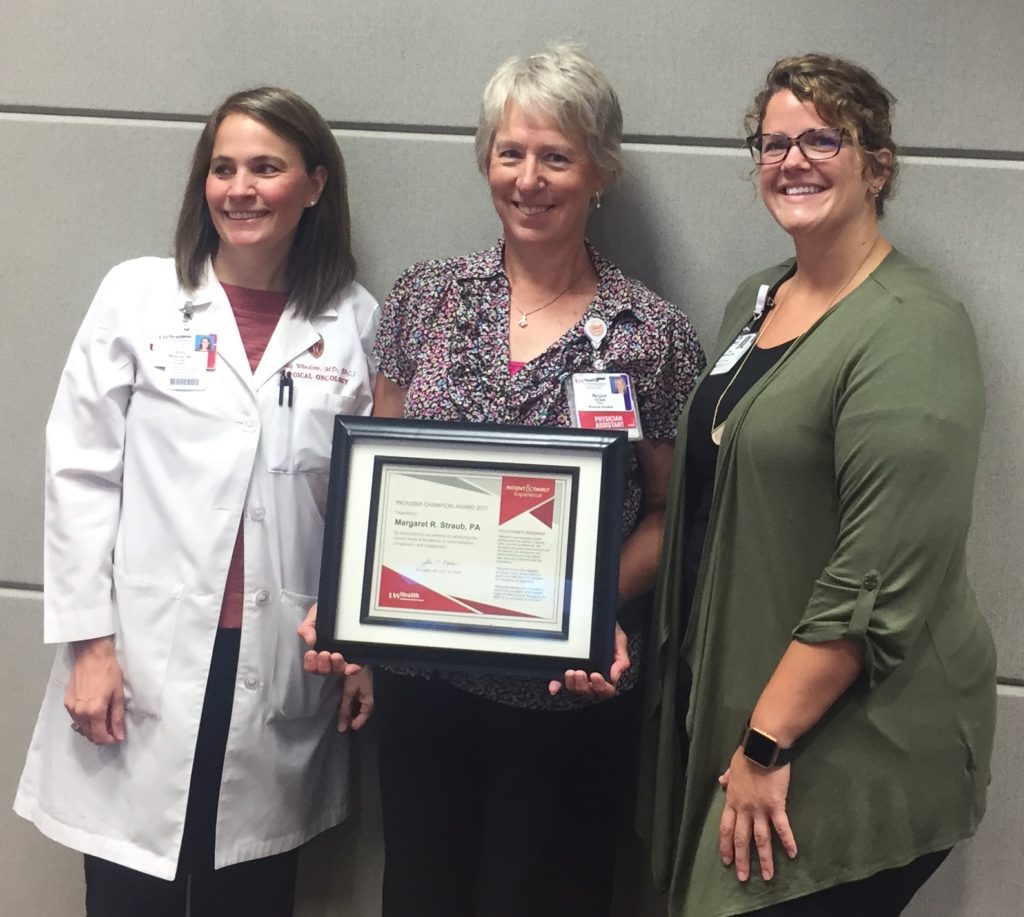 Margaret Straub, a physician assistant in the Department of Human Oncology at the University of Wisconsin School of Medicine and Public Health, recently received a 2017 UW Health Provider Champion Award.
This annual award recognizes physicians, advance practice providers and clinic teams who demonstrate the highest levels of patient experience excellence in an ambulatory setting based on patient survey data.
Straub, who cares for women with gynecologic and breast cancers who are treated with radiation therapy, scored in the top 10 percent of UW Health providers in her specialty for her efforts to include patients in decisions about their treatment.
Congratulations, Margaret Straub!