The Department of Human Oncology provides a team approach to cancer care. We bring high-quality care to areas across Wisconsin, offering state-of-the-art technology and access to national clinical trials.
Complete this form if you are not in the UW Health system and are interested in scheduling an appointment for you, a loved one, or a patient.
Learn More about How We Treat Your Cancer
Team Care
Our team of physicists, radiation oncologists, nurses, schedulers, dosimetrists, advanced practice providers and radiation therapists represent just some of the people working to ensure the best treatment and care for you.
Wisconsin's Cancer Care
We bring high-quality care to patients all over Wisconsin. We offer locations in Madison, Johnson Creek and Wisconsin Rapids.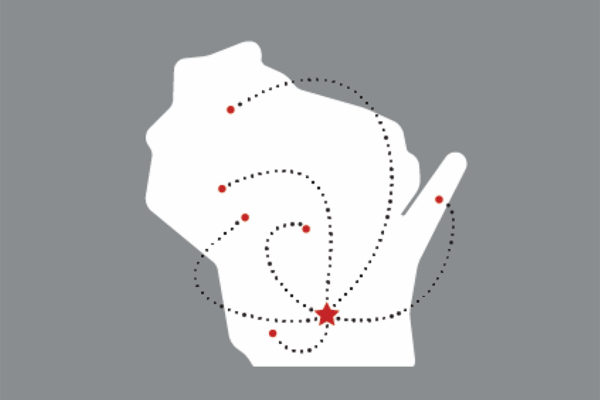 Clinical Trials
Our team is experienced with current local and nationwide clinical trials. Ask your doctor to learn more.