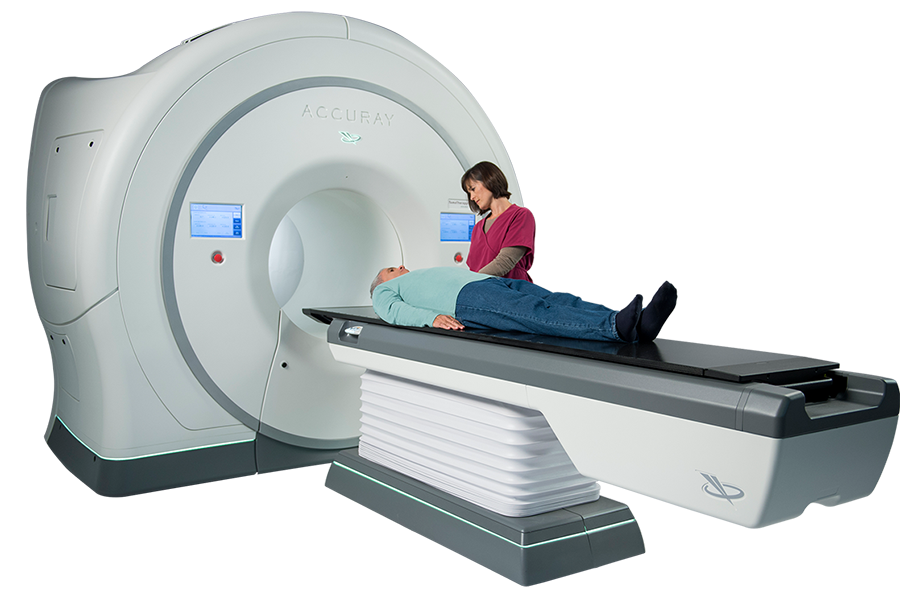 Summary
The Accuray TomoTherapy HDA system uses daily CT imaging for proper patient positioning before each radiation treatment. Precise movement calculations are used to modify the intensity of the radiation to conform to the tumor.
Technical Specifications
The Accuray TomoTherapy HDA system enables both 3D conformal radiation therapy (3D CRT) and intensity-modulated radiation therapy (IMRT), in both the discrete-angle TomoDirect mode and the classic TomoHelical rotational delivery mode. The TomoTherapy system features integrated megavoltage CT imaging capabilities and is capable is treating fields of any length. The system features dynamic jaws and a proven binary multi-leaf collimator design.
Locations
The Accuray TomoTherapy HDA system is located at University Hospital.