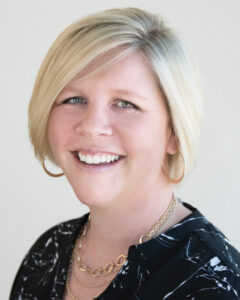 Amy Heath, program manager for the University of Wisconsin School of Radiation Therapy, will be named an American Society of Radiologic Technologists (ASRT) Fellow at its annual meeting in June.
This award recognizes ASRT members who have made outstanding contributions to the radiologic technology/radiation therapy profession.
Heath, a graduate of the ASRT Leadership Academy for Educators, has served in several leadership roles. She currently serves on the regional subcommittee of the ASRT Committee on R.T. Advocacy and has served on the ASRT Radiation Therapy Curriculum Workshop. She is also a member of the ASRT Foundation's Research Mentor Advisory Group.
Heath has contributed to many textbooks and written articles for peer-reviewed scientific publications. In 2020, she earned the Radiation Therapist Distinguished Author Award in Honor of Harold Silverman. She served on the Editorial Review Board for ASRT's Radiation Therapy scientific journal for nearly 15 years, four as chair. She is the author of Radiation Therapy Study Guide: A Radiation Therapist's Review. She has served as a registry examination item writer for the American Registry of Radiologic Technologists. She has also presented lectures at state and national educational and professional conferences, including a keynote address for the ASRT Radiation Therapy Conference.
"Volunteering and sharing knowledge with others is something I am very passionate about, so it is a great honor to be recognized for the time and dedication I have given to a profession I love," Heath says.
"Amy has not only taught and mentored students here at UW for the last 18 years but has also been a role model for others who are compassionate about their profession and desire to improve patient care," says Margaret Straub, physician assistant in the Department of Human Oncology. "Thanks, Amy, for all you do!"