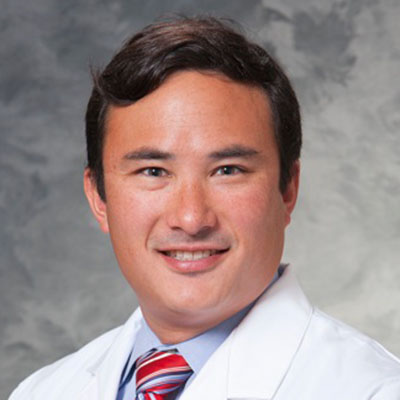 Dr. Randy Kimple, associate professor in the Department of Human Oncology (DHO), has been selected for the designation of Fellow of the American Society for Radiation Oncology (FASTRO) in recognition of his contributions to the field of radiation oncology. He will receive this honor at an awards ceremony in San Antonio on Oct. 25 during ASTRO's 64th Annual Meeting.
The ASTRO Fellows program recognizes individuals who have made significant contributions to radiation oncology through research, education, patient care and/or service to the field. Dr. Kimple is one of 27 members who will receive the honor this year. Since 2006, the FASTRO designation has been awarded to just 421 of ASTRO's 10,000 members worldwide.
"Working with ASTRO is an important part of my academic career," Dr. Kimple says. "This honor represents all the work I've put in on behalf of our patients, fellow physicians and scientists, and trainees to advance the therapeutic use of radiation."
Since joining ASTRO in 2006, Dr. Kimple has served on several committees. He has served as chair of the biology track for ASTRO's annual meeting, as chair of the Advancing Research Talent Committee, and on the editorial board of the International Journal of Radiation Oncology Biology.
"It has been a tremendous learning opportunity and a privilege to contribute to what gets published in the Red Journal, the flagship journal for our field. By reviewing manuscripts, I help ensure that what gets prioritized is impactful for the entire membership, not just those of us in academic medicine," Dr. Kimple says.
Dr. Kimple has also served ASTRO by reviewing grants and working on mentorship and training of the next generation of radiation oncology scientists. "That's been a great opportunity to help shape the future of the field and become a resource to trainees and junior faculty all over the country. I've made a lot of friends and met some great people through that. It's a great way to give back to the society," Dr. Kimple says.
Dr. Kimple thanks his mentors for helping him achieve this honor. "I have been fortunate to have been mentored by some wonderful individuals who were willing to support my nomination—Dr. Joel Tepper, professor of radiation oncology at the University of North Carolina; Dr. Paul Harari, DHO chairman; Ted Lawrence, professor of radiation oncology at the University of Michigan; and Dr. Sue Yom, professor of radiation oncology at the University of California San Francisco. They are incredible physicians, scientists, and individuals who have played a key role in my career. Having their support for my nomination is a tremendous honor."