The Department of Human Oncology (DHO) at the University of Wisconsin–Madison recently celebrated the graduation of three radiation oncology residents, two radiation oncology physics residents, and two radiation oncology fellows.
Although the celebrations were held remotely in light of COVID-19, the collegiality, gratitude, pride, and happiness for the graduating trainees' achievements and contributions were very strongly felt.
Radiation Oncology Residents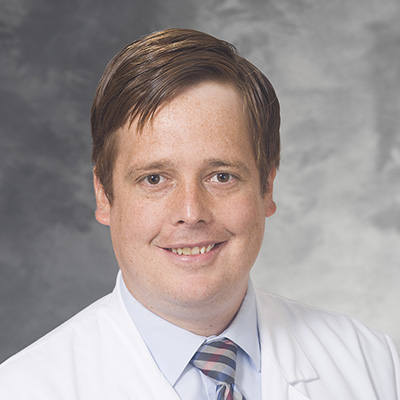 Dr. Adam Burr completed his radiation oncology residency and will join the DHO as an assistant professor (CHS). "Congratulations, Adam, we're super excited to have you coming on board. To have someone as bright and talented and thoughtful a person as you joining our faculty is terrific," said Dr. Harari, DHO chairman.
"Adam, you are going to be wonderful. I expect you to continue brachytherapy for head and neck patients. You have such a talent for using your hands, and I look forward to you growing that practice in the coming years. Congratulations and welcome on board," said Dr. Kristin Bradley, DHO associate professor and director of the Radiation Oncology Residency Program.
Dr. David Francis, who completed his radiation oncology residency, will join Radiation Oncology Associates in Green Bay, WI. "Dave spent two years in my laboratory before his residency training. He was highly productive during this time and really showed the kind of strong work ethic he has. He does incredibly efficient and high-quality work. We're going to miss him," Dr. Harari said.
Dr. Andrew Huang, who completed his radiation oncology residency, will join Aspirus Regional Cancer Center in Wausau, WI. Dr. Huang joined the DHO in his final year of residency training. But he quickly became an integral team member. Dr. Harari praised his enthusiasm and Dr. Bradley said Dr. Huang "is a great problem solver who looks at things with fresh eyes."
"Congratulations to all — Adam Burr, Dave Francis, Andrew Huang. We are very proud of you and happy that you will be providing high-quality care to cancer patients in the state of Wisconsin over the years to come," Dr. Harari said.
"On behalf of me and Dave and Andrew, thanks to all the faculty for all the great teaching and for the great jobs we've been able to achieve as a result of the training here," Dr. Burr said.
Fellows
Dr. Ravi Patel, who completed his Bentson Translational Research Fellowship, has joined the University of Pittsburgh as an assistant professor. Dr Patel had a very productive 2.5 years as a Bentson Fellow. He earned several grants, had multiple papers accepted, and supervised a group of undergraduate students. All of this provided excellent experience for his new role in running his own lab.
"I know it was a very busy 2.5 years and I hope you'll look back on it with pride," said Dr. Zachary Morris, DHO assistant professor and Bentson Fellowship director. "It was certainly an honor to serve as your mentor. You have set a high bar for future Bentson Fellows."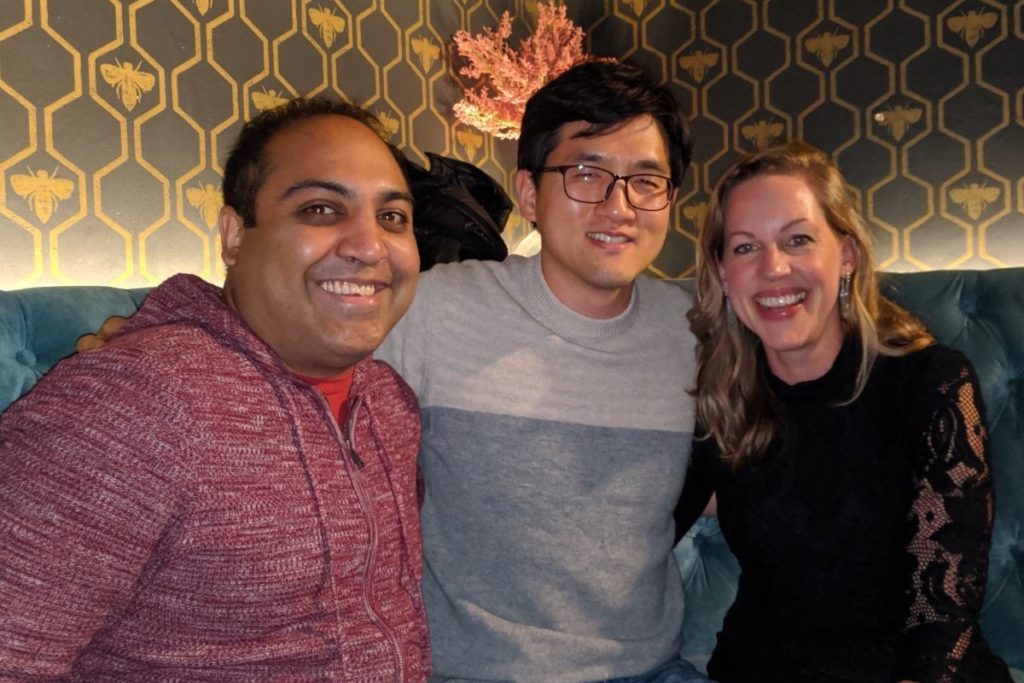 "The Bentson Fellowship provided me protected research time, which is really rare in this day and age. It's a great program for people like me who want to run our own labs. I don't think I could have gone to a better place," Dr. Patel said.
Dr. Sangjune Laurence Lee completed his Eric Wolfe Clinical Research Fellowship and will join the faculty as an assistant professor at the Tom Baker Cancer Centre at the University of Calgary.
Dr. Lee earned two major grant awards and produced numerous manuscripts in just one year.
"Laurence, as I've gotten to know you over the past year I'm so struck with what wonderful character you have," said Dr. Michael Bassetti, DHO associate professor. "You're a pleasure to be around. You're enthusiastic and smart, and your kindness comes through in everything you do."
Radiation Oncology Physics Residents
Jon Hansen completed his radiation oncology physics residency and will join the Washington University in St. Louis Radiation Oncology Department, where he will provide services at both a satellite facility and at the main campus.
Andrew Shepard will join the University of Iowa Radiation Oncology Department, where he will provide services at the main campus facility.
"Both Andrew and Jon have been excellent residents, not only with their didactic rotations (which they accomplished with exceptional performance), but also in terms of their contributions to our clinic," said Dr. Zachariah Labby, DHO assistant professor and director of the Radiation Oncology Physics Residency Program. "Numerous pieces of technology that impact the care of cancer patients have been improved through the dedicated efforts of Jon and Andrew. We are sad to see them go, especially since they've been part of the UW family for 7 years (Jon did grad school at UW) and 11 years (Andrew did undergrad and grad school at UW). We look forward to working with Andrew and Jon as colleagues at high-quality institutions for years to come."