The Department of Human Oncology (DHO) at the University of Wisconsin–Madison recently celebrated the graduation of two radiation oncology residents, two radiation oncology physics residents and a Bentson Translational Research Fellow and honored two educators.
Dr. Anna-Maria de Costa, who completed her radiation oncology residency will join Pueblo Radiation Oncology, a physician-owned private practice that operates in the Dorcy Cancer Center in Pueblo, Colo. She will treat all disease sites, and her practice will also include brachytherapy.
Dr. Huaising Cindy Ko, who completed her radiation oncology residency, will join Kaiser Permanente Los Angeles Medical Center. She will work in general radiation oncology with an emphasis on brachytherapy for gynecological and lower gastrointestinal malignancies.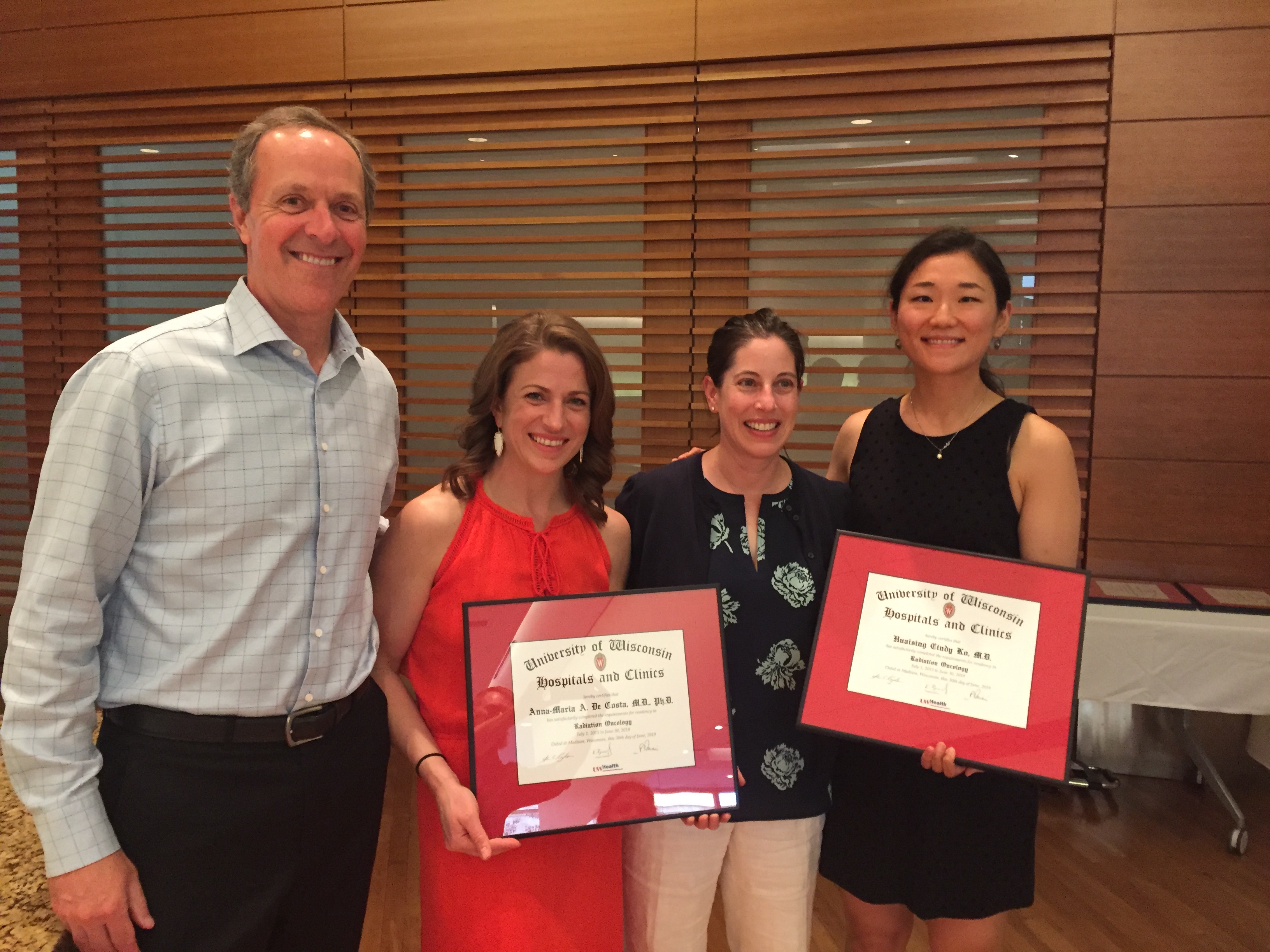 Dr. Brendan Barraclough, who completed his radiation oncology physics residency will join the Department of Human Oncology as an assistant professor. He will have a general role in the clinic, primarily in external beam radiation therapy, including imaging, simulation, treatment planning, treatment and quality assurance.
Dr. David Dunkerley, who completed his radiation oncology physics residency, will join the Department of Radiation Oncology at the University of Iowa a clinical assistant professor.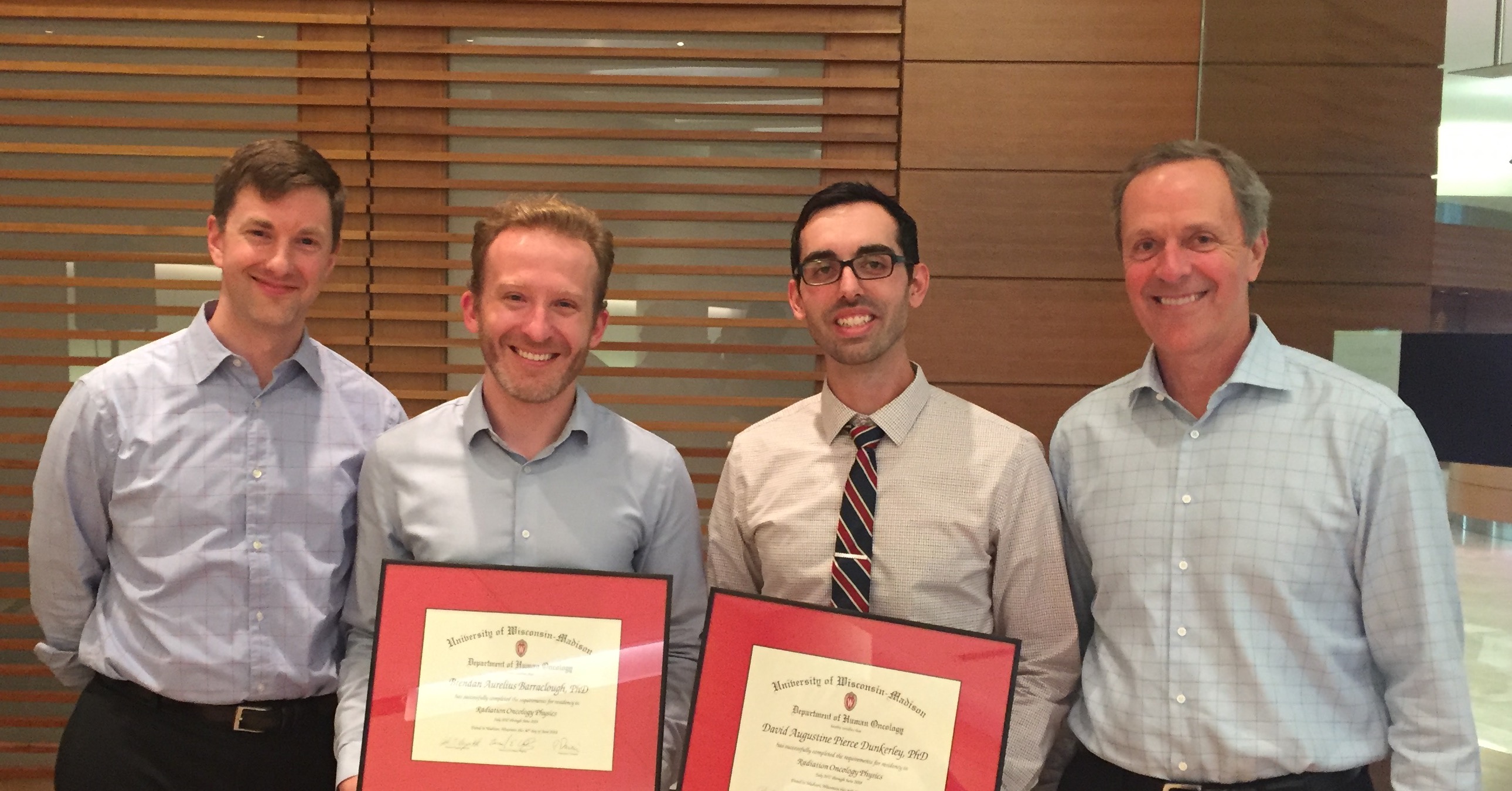 Dr. Kathryn Mittauer completed her two-year Bentson Translational Research Fellowship. As a fellow, her research focused on MRI-guided adaptive radiation therapy. She will continue this line of research as a medical physicist faculty member at the Miami Cancer Institute.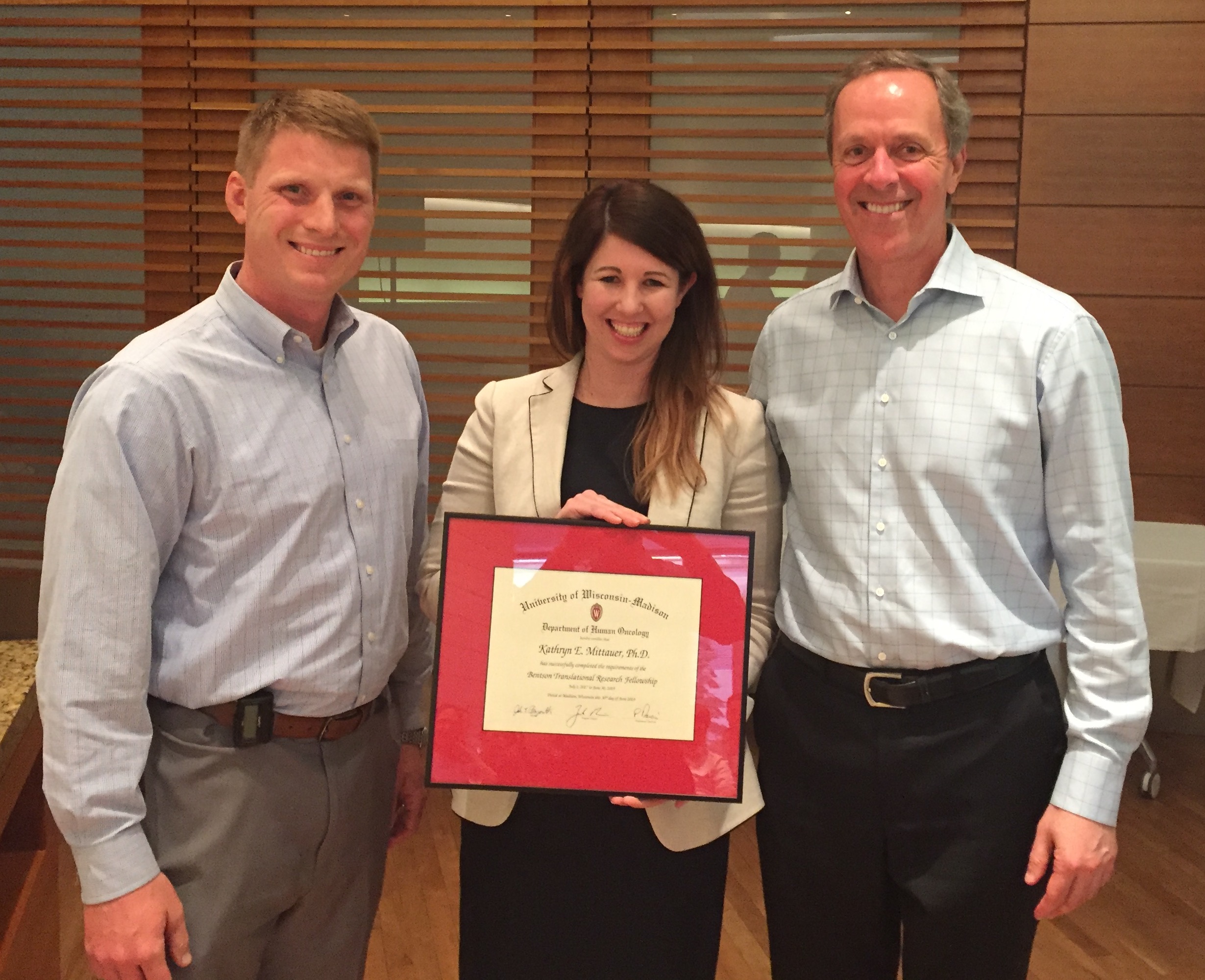 Also during the celebration the department honored two educators. Dr. Zacariah Labby, DHO assistant professor, received the 2018-2019 Clinical Physics Educator of the Year. Dr. Jessica Schuster, DHO assistant professor and radiation oncologist at UW Cancer Center Johnson Creek, received the Association of Residents in Radiation Oncology (ARRO) Educator of the Year award. Congratulations to all!