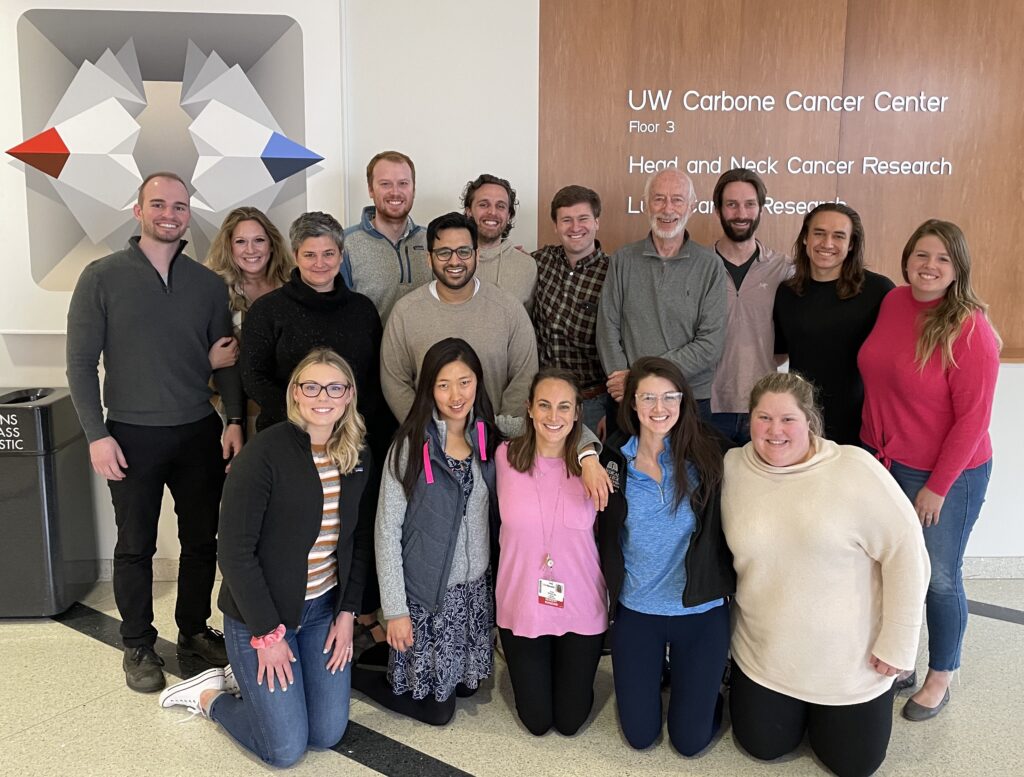 Department of Human Oncology Professor Dr. Bert van der Kogel is a world-renowned radiobiology expert. Over the past 35 years he has provided radiobiology instruction to various trainees around the globe, including a daylong course for University of Wisconsin radiation oncology residents. These sessions offer a unique combination of research-based and clinical insights on topics such as fractionation and overall treatment time, dose rate effect, normal tissue response, and re-treatment tolerance.
"Most radiobiology faculty offer a lab-based perspective and may not have much of a clinical perspective. But Dr. van der Kogel has worked closely with clinicians throughout his career, so he is both an expert in the science and understands the pertinent questions for clinicians," says UW radiation oncology resident Dr. Emily Merfeld. "He's also an awesome teacher and makes it really fun."
Dr. van der Kogel is co-editor of the textbook Basic Clinical Radiobiology. He served as one of the core faculty and later course director for an annual week-long course organized by the European Society of Radiation Oncology (ESTRO) in many countries in Europe. He has taught the course in India, China, Malaysia, Indonesia, Singapore, Australia, and New Zealand. He has also taught radiobiology in Chengdu, Suzhou, Hong Kong, Jakarta, Taiwan, Toronto, Louisville, and Tucson.
Dr. van der Kogel says that understanding radiobiology helps radiation oncologists provide the best patient care and enables treatment innovations.
"Radiobiology provides the biological basis of the effects of radiation on tumors and healthy tissues and is essential to develop new treatment directions," Dr. van der Kogel says. "Experimental studies in animals have resulted in quantitative guidance for new fractionation schemes, the use of new types of radiation (such as protons), and radiation therapy combined with drugs that either sensitize a tumor to radiation or protect healthy tissues from radiation."
"The principles we learn from Dr. van der Kogel are critical to understanding future trials and how changes in fractionation are going to impact our patients," Dr. Merfeld says. "The reirradiation concepts he teaches are incredibly important as well because that's a common clinical situation that is infamously difficult for clinicians. Tapping into the knowledge that he has acquired from doing experiments in this domain for 40 years is really helpful. I know that I'll look back on some of these lectures probably in 10 years when I'm in the middle of a difficult case because he has provided us with a lot of priceless clinical wisdom."