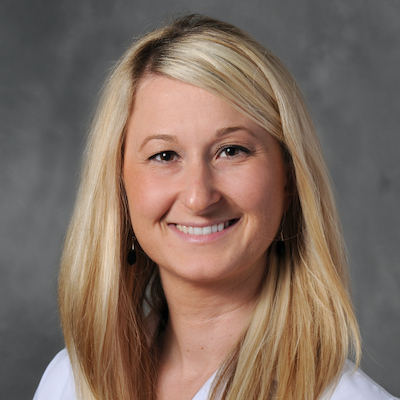 This summer, Dr. Carri Glide-Hurst, Department of Human Oncology (DHO) director of Radiation Oncology Physics, will mentor two American Association of Physicists in Medicine (AAPM) undergraduate fellows. During these 10-week, virtual fellowships, the students will conduct research, interact with the DHO's world-class faculty and technologies, and gain an overview of what it means to be a medical physicist.
As a strong advocate for diversity in the field, Dr. Glide-Hurst initially applied to be a mentor through the AAPM Diversity Recruitment through Education and Mentoring Program (DREAM), which is designed to increase the number of underrepresented groups in medical physics. She also applied for the AAPM Summer Undergraduate Fellowship Program, thinking that it would increase the likelihood that she would be matched with a student. She wound up being selected by two talented females—Erika Jank, a sophomore majoring in biomedical physics at Creighton University in Nebraska, and Caitlin Welch, a junior double-majoring in math and physics at Davidson College in North Carolina—and agreed to mentor them both.
"I think it's very important to our field to encourage minorities and women in STEM to gain exposure to medical physics," Dr. Glide-Hurst says. "We are committed to diversity in DHO, and have a greater percentage of female physicists and physicians than the national average. Yet, nationally, there are not many women in leadership positions. Summer internships such as those offered by AAPM can really encourage women and underrepresented minorities to join, and ultimately lead, our field."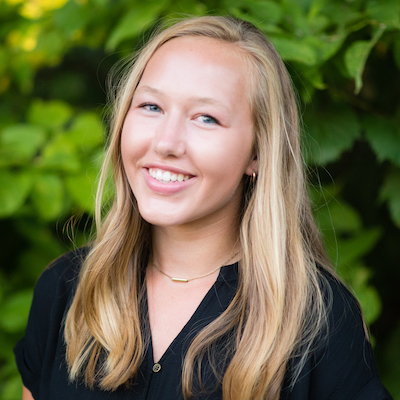 The fellows will work remotely on MRI-related research, gain clinical exposure, and attend the AAPM (virtual) Annual Meeting.
As a first-year student, Jank knew she wanted to pursue a career in healthcare. After shadowing her uncle, a medical physicist, she found her path. "Ultimately, I want to become a medical physicist, working alongside radiation oncologists and diagnostic imaging specialists to create customized radiation therapy plans for cancer patients," she says. "I'm really excited to learn more and get more exposure to the field with this fellowship to help me decide between a clinical- or research-focused career."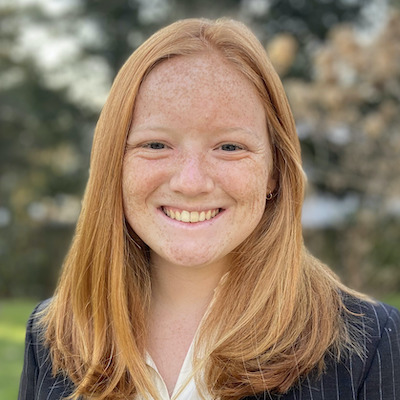 Welch recently learned about medical physics through a virtual talk by a Davidson alum and was intrigued by a career that would draw on her strengths and interests in physics math and make a difference in people's lives. She has done research in quantum mechanics and is looking forward to the opportunity to research a different field as well as learn more about the profession. "I want to get exposure to the sort of work that medical physicists do—what the day-to-day looks like as well as the different career options. I was drawn to the University of Wisconsin because I heard great things about the department and Dr. Glide-Hurst. I like that she's a young woman in the field and heard from our alum that she is a really good mentor. That's a really big thing for me because I didn't just want a mentor who's a big name, I also wanted someone who would be there to answer my questions."
Dr. Glide-Hurst has served as a mentor through the AAPM Undergraduate Fellowship Program at her previous institution. She and her student continued to work together after the fellowship ended, and the student published a paper and an abstract based on that research and later was admitted into a top medical physics graduate program.
"These fellowships springboard students into understanding the field they're getting into and helps solidify their career interests," Dr. Glide-Hurst says. "The other critical piece is that they start establishing relationships in the field, which can be very helpful as they pursue their medical physics graduate education and their careers. I am thankful to the AAPM and DHO for  supporting this important initiative. It is an honor and a privilege to train future medical physicists about our amazing field."