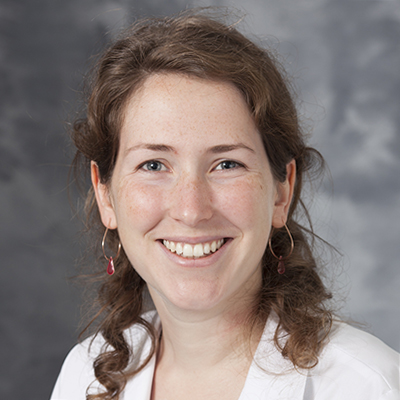 Dr. Grace Blitzer, a UW radiation oncology resident, recently earned a Radiological Society of North America (RSNA) Resident Research Grant. This $30,000 award supports a project that will generate preliminary data on the use of stem cell therapy for radiation-induced xerostomia, or dry mouth, in head and neck cancer (HNC) patients.
Dry mouth is one of the most common toxicities among patients who undergo radiation therapy for HNC. It can occur when radiation damages salivary glands and can lead to dental problems and difficulty swallowing and speaking, among other complications.
Working under the mentorship of Drs. Randy Kimple, associate professor of human oncology; Jacques Galipeau, professor of medicine; and Nicole Pulia, assistant professor of medicine, Dr. Blitzer will establish preliminary data needed to apply for Federal Drug Administration approval to test the use of stem cell therapy to improve salivary function in patients.
In this study, Dr. Blitzer will
Demonstrate that mesenchymal stem cells from HNC patients have the ability to expand and produce the factors that are important to improve salivary function
Quantify salivary production in patients to establish baseline salivary function that could be compared to salivary function after treatment
Characterize patients' submandibular salivary glands using ultrasound and determine how those images correlate with salivary production
Dr. Blitzer expects to generate the preliminary data needed to complete an FDA Investigational New Drug application in one year. Once approved by the FDA, the therapy could be used in a clinical trial.
"This is a great opportunity to learn how clinical trials are done so that I will be able to lead my own someday," Dr. Blitzer says. "It's really wonderful to work on research aimed at making people's lives better."