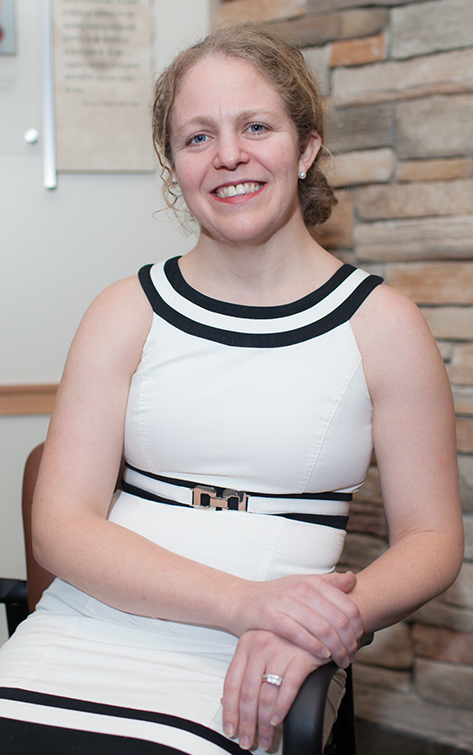 Dr. Jessica Schuster, assistant professor in the Department of Human Oncology and radiation oncologist at UW Cancer Center Johnson Creek, recently received a UW Health Regional Services Excellence Award.
This peer-nominated award honors physicians who exemplify UW Health's mission to provide extraordinary regional services to patients.
Dr. Schuster, who joined the department in 2015, has expertise in curative and palliative care, a strong interest in working in a community setting and a collaborative and efficient approach to patient care.
"This award speaks to the passion that the Department of Human Oncology and Johnson Creek staff have for providing the same high level of care for patients at all UW radiation oncology clinics," Dr. Schuster says. "I appreciate UW Health for recognizing our efforts."
Congratulations, Dr. Schuster!