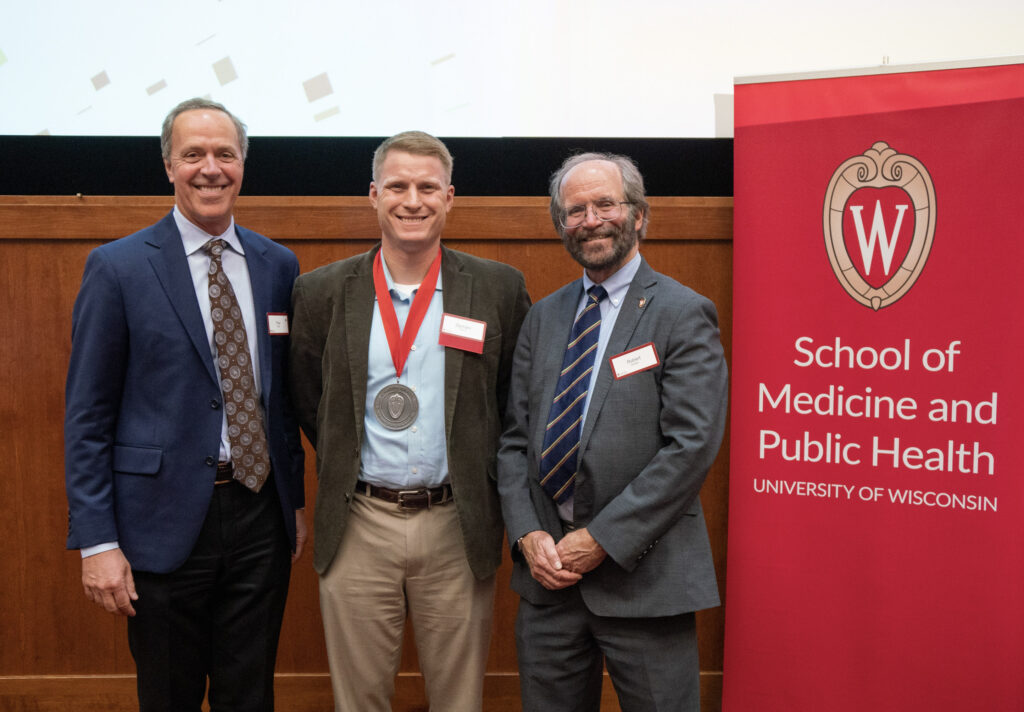 The University of Wisconsin School of Medicine and Public Health (SMPH) hosted the inaugural Faculty Investiture Celebration on October 12 at the Fluno Center. The event, presided over by SMPH Dean Robert Golden, MD, honored faculty members (and their donors) who were newly appointed to chair/professorship/faculty fellow positions between July 2021 and July 2022.
Dr. Zachary Morris, associate professor of human oncology, was honored for receiving the Human Oncology Professorship in 2021. Established with a gift from an anonymous donor, this professorship assists the SMPH in recruiting, retaining, and recognizing outstanding faculty within the Department of Human Oncology (DHO). Dr. Paul Harari, DHO chairman, presented the award to Dr. Morris and remarked on the extraordinary success of this talented physician-scientist, who has been instrumental in attracting over $25 million in research funding to the University of Wisconsin during his first six years on the faculty. Dr. Morris is a radiation oncologist with special expertise in how radiation and immunotherapy work together to enhance tumor response and patient survival.
Congratulations, Dr. Zach Morris!