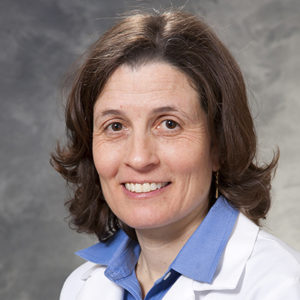 Dr. Jennifer Smilowitz, clinical professor in the Department of Human Oncology (DHO) at the University of Wisconsin School of Medicine and Public Health, has been elected a Fellow of the American Association of Physicists in Medicine (AAPM).
This designation honors AAPM members who have distinguished themselves through their contributions to medical physics research, education or leadership.
Smilowitz earned her PhD and master's degrees in medical physics at the UW. Since joining the DHO in 2002, she has made significant clinical, academic and service contributions in the areas of external beam treatment planning, tomotherapy and quality assurance. She is also committed to physician, resident and dosimetry education. She developed a novel treatment planning course at the UW, which she also teaches as part of the UW Top Physicist Development Project at Tianjin University in China. In 2016, she was awarded the UW Alliant Energy Underkofler Excellence in Teaching Award.
AAPM is an organization of 8,500 medical physicists, in 93 countries, and supports the Medical Physics community with a focus on advancing patient care through education, improving safety and efficacy of radiation oncology and medical imaging procedures through research, and the maintenance of professional standards.