Patient-Derived Xenograft Models to Study Tumor Growth and Treatment Response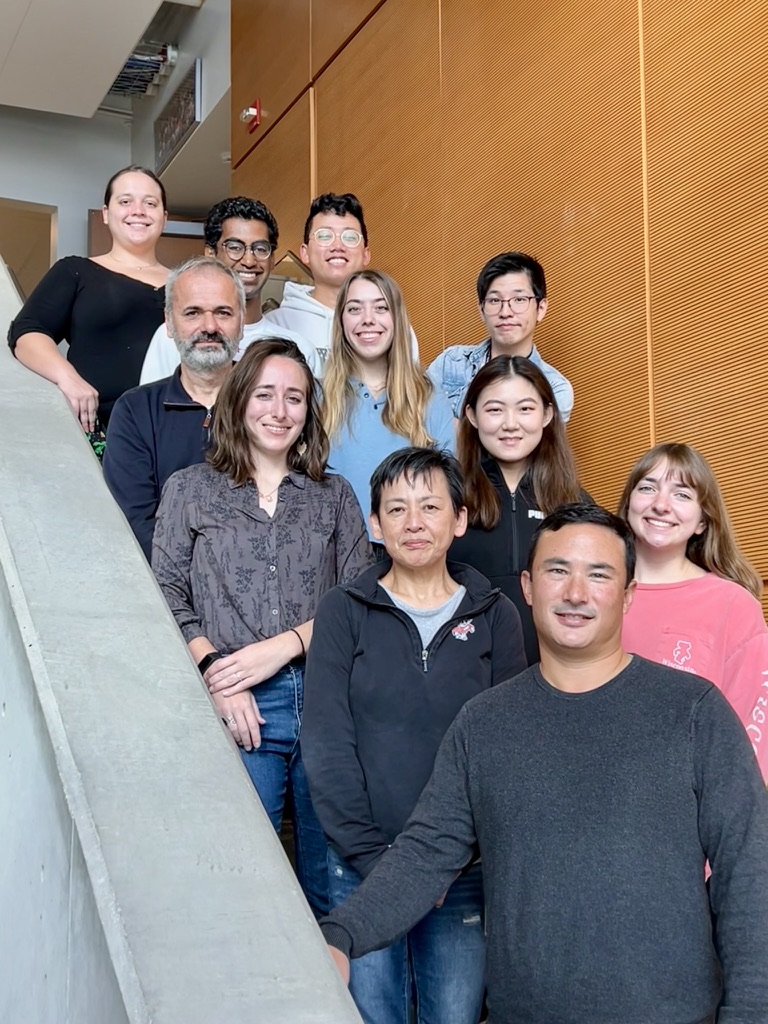 Researchers often use patient-derived xenografts (PDXs)—human tumors grown in research animals—to study tumor biology and test novel cancer treatments. Despite their common use, there is little data to support decisions on how tumor samples are handled and how those decisions affect research results.
Dr. Randy Kimple, an associate professor in the Department of Human Oncology, uses PDXs in his research. He thinks that the methods used to create and maintain PDXs could have a critical impact on their relevance as translational models. He was recently awarded a $2.6 million National Cancer Institute Method to Extend Research in Time (MERIT) Award (R37) for a project aimed at understanding the impact of researchers' choices in creating PDXs for use in head and neck cancer research. The project is a collaborative effort with Dr. Jacob Scott in the Department of Translational Hematology and Oncology Research at the Cleveland Clinic.
Dr. Kimple seeks to improve the use of PDXs by methodically studying the site of implant; the age of the tumor; and influence of an immune system on the tumor biology, evolution, and treatment response.
In this study, Dr. Kimple and his colleagues will test the consistency of response between patient-derived models and patients by using PDXs from an ongoing (separately funded) clinical trial. They will also use a humanized mouse model developed at the University of Wisconsin to assess the evolutionary interplay between the tumor and immune system, understand whether these novel mice replicate the tumor/immune interface seen in human cancers or in syngeneic head and neck cancer models, and investigate how the response to immunotherapy compares to that seen in patients.
"Ultimately, our goal is to improve outcomes for head and neck cancer patients by using valid, predictive, and well-characterized model systems," Dr. Kimple says. "This project will help us move toward that goal by providing robust evidence to delineate and refine best practices for the translational use of PDX animal models in head and neck cancer."
Investigation of New Treatments for Radiation-Induced Dry Mouth
The Kimple Lab was also recently awarded a $2 million grant from the National Institute of Dental and Craniofacial Research to investigate a treatment for radiation-induced xerostomia (dry mouth).
Xerostomia is  common side effect among patients who undergo radiation therapy for head and neck cancer. It can occur when radiation damages salivary glands and can lead to dental problems, infections, swallowing and speaking difficulties, and other complications. Currently, there is no cure for radiation-induced xerostomia.
Over a four-year period, this award will support a phase I trial that will investigate the use of interferon gamma stimulated mesenchymal stromal cells (MSCs) to treat radiation-induced xerostomia. MSCs are stem cells developed from a patient's bone marrow that can differentiate into different types of cells. This study will investigate the safety and efficacy of injecting MSCs into the salivary glands as a way to improve salivary function.
The project represents a close collaboration between Dr. Jacques Galipeau, the director of the UW Program for Advanced Cell Therapy, the Kimple Lab, and several other UW investigators, including Dr. Nicole Rogus-Pulia, assistant professor of medicine; Dr. Tomy Varghese, professor medical physics; Dr. Ryan Mattison, associate professor of medicine Dr. Tiffany Glazer; and Dr. Richard Chappell, professor of statistics.
"Dry mouth is a significant side effect among patients treated for head and neck cancer. Doctors may recommend that patients suck on hard candy, chew gum, use saliva substitutes, and/or carry a water bottle with them at all times. But none of these are particularly effective," Dr. Kimple says. "Through this research we hope provide convincing evidence that innovative cellular therapies can safely and significantly improve salivary gland function and our patients' quality of life."