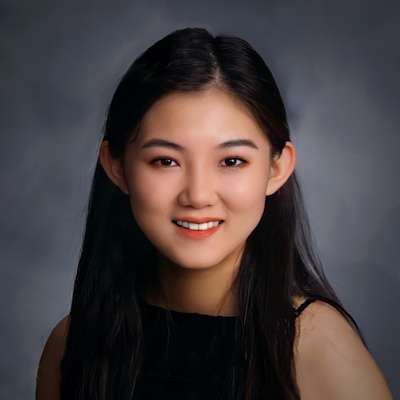 Qianyun "Lexi" Luo, a junior life sciences major who works in the lab of Department of Human Oncology Associate Professor Randy Kimple, was awarded a 2021 Barry Goldwater Scholarship, one of the most prestigious undergraduate science awards in the United States.
Luo joined the Kimple Lab in her freshman year with the goal of becoming a physician-scientist. She plans to pursue an MD/PhD in cancer biology and conduct translational research aimed at improving cancer treatment. "I became deeply intrigued by the idea of bench to bedside research under the mentorship of Dr. Kimple," she says. "As an undergraduate in the Kimple Lab I have the opportunity to observe specific challenges that head and neck cancer patients face and develop my own project."
Luo is currently working on two projects and has co-authored a paper that was published in the journal Clinical Cancer Research. One project involves the use of metabolic inhibitors to overcome radioresistance in head and neck cancer. The other project aims to uncover the effects of cell culture medium glucose concentration in common cancer research assays. Findings from this work could help improve current cancer research.
"Dr. Kimple has been a huge support to me, and I wouldn't have been able to achieve this award without his guidance," she says. "I am so grateful for the many opportunities my experience in the Kimple Lab has opened for me."