As professor and chairman of the UW Department of Human Oncology, principal investigator for the Wisconsin H&N SPORE Grant and member of the UW Carbone Cancer Center Senior Leadership Council, I facilitate the interaction of investigators involved in basic, translational and clinical cancer research activities. I am deeply committed to the leadership of multidisciplinary clinical, teaching and research teams.
The overall theme of my clinical and laboratory research is to improve treatment outcome for patients with head and neck cancer (HNC). Areas of particular research emphasis include the interaction of molecular growth inhibitors combined with radiation and the use of conformal radiation treatment techniques to limit normal tissue toxicity. I serve as PI for a recently funded SPORE Grant in HNC at the University of Wisconsin and direct one scientific project as well as the Administrative Core within the SPORE Grant. I have previously served as PI for NIH R29 and R01 laboratory research grants investigating HNC response and resistance mechanisms in combination with radiation. I have been an active RTOG HNC Committee member for more than 20 years (now NRG) and serve as PI or co-PI for a series of national and international HNC trials.
Serving currently as president of ASTRO, a major focus is to illuminate the tremendous power and precision of radiation to heal, to cure, to image, to improve human health and quality of life. We convey this message most effectively through storytelling, the passionate stories of patients and families whose lives have been saved or extended by the expert application of radiation. A unique and highly appealing aspect of radiation oncology is the opportunity for close collaboration between technology, biology and clinical medicine. Never before have the prospects for impactful advances in our field been so bright, and many of these advances involve multi-investigator teams, working together to achieve new milestones.
Education
Resident, University of Arizona, Radiation Oncology (1990)
Intern, University of California-Davis, Internal Medicine (1985)
MD, University of Virginia, Medicine (1984)
BS, Tufts University, Biology (1980)
Academic Appointments
Jack Fowler Professor and Chairman, Human Oncology (2007)
Associate Director, University of Wisconsin Carbone Cancer Center, University of Wisconsin Carbone Cancer Center (2007)
Jack Fowler Professor (Endowed Professorship), Human Oncology (2003)
Associate Professor, Human Oncology (1999)
Assistant Professor (tenure track), Human Oncology (1993)
Selected Honors and Awards
ASTRO Presidential Track – 2016-2020 (2016)
PI, NIH H&N Cancer SPORE Grant at the University of Wisconsin (2016–pres.)
Canadian Association Radiation Oncology (CARO) Lecturer (2014)
Katie Dinshaw Annual Oration, Indian Cancer Congress (2013)
RSNA Annual Oration in Radiation Oncology (2013)
Wharton Lecturer, Princess Margaret Hospital (2011)
ASTRO Fellow Inductee (FASTRO) (2011)
Alpha Omega Alpha Alumnus Inductee, University of Virginia School of Medicine (2011)
Course Completion: Program for Chiefs of Clinical Services, Harvard School of Public Health (2009)
ESTRO Honorary Membership Award (2009)
Harold P. Rusch Award for Translational Cancer Research (2005)
Jack Fowler Endowed Professorship in Human Oncology (2003–pres.)
Academic Sabbatical, Peter MacCallum Cancer Institute, Melbourne, Australia (2001)
Wisconsin/Hilldale Faculty/Undergraduate Research Award (1998)
Teacher of the Year in Radiation Oncology, University of Wisconsin (1998)
Wisconsin/Hilldale Faculty/Undergraduate Research Award (1995)
NIH First Award, R-29 (1995)
ASTRO Resident Research Award presented to Radiation Oncology Resident (D. Petereit), for work carried out in P. Harari laboratory during ASTRO fellowship year (1993)
RSNA Scholars Program Grant (1993)
American Cancer Society Career Development Award (1992)
Teacher of the Year in Radiation Oncology, University of Wisconsin (1991)
International Cancer Research Technology Transfer (ICRETT) Fellowship to study at Mount Vernon Hospital and Gray Laboratory, London, England (1990)
Resident Essay Award, American Society for Therapeutic Radiology and Oncology (ASTRO) (1989)
American Radium Society Young Oncologist Travel Grant for Radiation Oncology (1989)
Junior Investigator Travel Award for the Sixth International Conference on Chemical Modifiers of Cancer Treatment. Paris, France (1988)
Postdoctoral NIH Fellowship Grant under E.W. Gerner, Ph.D., for Cancer Biology Research (1986)
R.H. Love Scholarship for Medical Study (1983)
Society of the Cincinnati Scholarship for Academic Achievement (1982)
Lawson Memorial Scholarship for Medical Study (1981)
Paul A. Warren Scholarship for Excellence in Genetics (1980)
Magna Cum Laude graduate, B.S. Biology, Tufts University (1980)
Phi Beta Kappa (1979)
Boards, Advisory Committees and Professional Organizations
ASTRO Board of Directors, Presidential Track (2016–pres.)
ASTRO Board of Directors, Education Council (2012–2016)
NCI Head and Neck Cancer Steering Committee (2010–pres.)
ASTRO Head and Neck Resource Panel (2010–pres.)
Chair Search Committee, UW Department of Medical Physics (2011–2013)
UW Hospital Department Chairman Leadership Group (2010–pres.)
ASTRO Strategic Planning Task Force (2010)
ASTRO Red Journal Editor Selection Task Force (2010)
ASTRO Practical Radiation Oncology Journal Editor Selection Task Force (2009)
Scientific Committee, Wolfsberg Meeting on Molecular Radiation Biology/Oncology  (2011–pres.)
UW School of Medicine Council of Chairs (2007–pres.)
ASTRO Annual Meeting Scientific Program Committee (2005–2010)
American H&N Society, Annual Meeting Program Committee (2009–2010)
ASTRO CME/MOC Committee of the Education Council (2007–2010)
Immediate Past Chair, ASTRO Education Committee of the Education Council (2009)
Program Committee, American Head and Neck Society (2007–2008)
ASTRO Research Evaluation Committee of the Research Council (2007–2011)
Associate Director, University of Wisconsin Carbone Comprehensive Cancer Center (2007–2016)
Chairman, 1st ASTRO/ASCO/AHNS Multidisciplinary H&N Cancer Symposium (2006–20007)
ASTRO Meeting Program Committee (2005–2007)
Chairman, ASTRO Education Committee (2004–2008)
ASCO Program Committee (2004–2008)
UWCCC Clinical Research Committee (2003–2008)
American Radium Society, Executive and Program Committee (2002–2006)
ASCO Education Committee, Head & Neck Track Leader (2002–2004)
ASCO Grants Selection Committee (2002–2004)
ASTRO Education Committee (2001–2004)
NCI Signal Transduction Working Group (2001–2007)
University of Wisconsin Comprehensive Cancer Center Scientific Review Committee (1999–pres.)
Residency Training Program Director, University of Wisconsin, Radiation Oncology (1997–2007)
1998–2000 University of Wisconsin Medical Foundation Long Range Planning Committee (1998–2000)
American College of Radiology, Committee on Residency Training in Radiation Oncology of the Commission on Education (1996–2007)
Medical Director, University of Wisconsin Radiation Oncology Quality Assurance Program (1995–1998)
University of Wisconsin, PI for Radiation Therapy Oncology Group (RTOG) (1994–2007)
Radiation Therapy Oncology Group (RTOG), Head and Neck Committee and Time/Dose/Volume Committee Co-Chair (1992–1996)
Eastern Cooperative Oncology Group (ECOG), Head and Neck Committee Radiotherapy Co-Chair (1992–1994)
Program Committee, 4th Research Conference on the Biology, Treatment and Prevention of Head and Neck Cancer (1992–1994)
National Cancer Institute, Head and Neck Cancer Strategy Committee (1992–2004)
University of Wisconsin Medical Foundation Compensation and Benefit Task Force (1995–1996)
Department of Human Oncology and UWCCC Cancer Registry Data Committee (1992–2004)
Associate, University of Wisconsin Center for Tobacco Research and Intervention (1992–2010)
University of Wisconsin Comprehensive Cancer Center Clinical Affairs Committee (1992–1995)
University of Wisconsin, Department of Human Oncology Research and Development Committee (1994–pres.)
Research Focus
Head and Neck Oncology, Molecular Modulation of Radiation Response, Conformal Head and Neck Radiation Treatment Techniques, Molecular Inhibition of Growth Factor Receptor Signaling
Radiation is a central cancer treatment modality often limited by normal tissue tolerance. The Harari lab investigates how molecular signaling pathways can modulate tumor response to radiation. We explore new approaches to improve radiotherapy outcomes by enhancing tumor cell radiosensitivity and by decreasing radiation toxicity to normal tissues. We focus on a series of promising molecular agents that target various cellular signaling pathways including growth factor receptor signaling and others as shown in the adjacent figure. Close coupling of the laboratory work to the clinical arena has enabled successful translation of promising laboratory findings into single institution and multi-institutional clinical trials.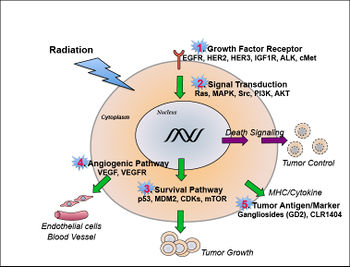 Our research commenced with epidermal growth factor receptor (EGFR) targeting agents, cetuximab in the late 90s and several others (gefitinib & erlotinib) thereafter. Promising preclinical findings with cetuximab contributed to a landmark Phase III clinical trial in patients with advanced head and neck(H&N) squamous cell carcinoma that confirmed a survival advantage with the addition of cetuximab to radiation. This compelling result provides powerful stimulus to explore the combination of radiation with other receptor targeting agents explored in our lab including various IGF-1R and angiogenesis/VEGFR targeting agents.
Despite the tremendous promise of EGFR targeting agents in cancer therapy, many patients develop acquired resistance to therapy over time. Efforts to understand the underlying mechanisms of acquired resistance and improve the effectiveness of EGFR targeting strategies and radiation provide a primary research theme in recent years. These include efforts to combining EGFR inhibitors with other molecular targeting agents and the study of new generation EGFR inhibitors with unique properties based on improved molecular understanding of HER family signaling systems. The timeline below highlights many of the accomplished and current research themes in our lab along with several important milestones in the field of EGFR research related to cancer therapy.
Project: EGFR Family: Pan-HER Ab(Sym013), a mixture of monoclonal antibodies (mAb) that target EGFR, HER2 & HER3
Increasing evidence implicates that other EGFR family members, such as HER2 and HER3 provide compensatory signaling to bypass individual targeting of EGFR (see figure). Sym013 targets EGFR, HER2 and HER3 simultaneously and may prove highly valuable to advance the overall impact of EGFR therapy in cancer and help address the challenge of acquired resistance.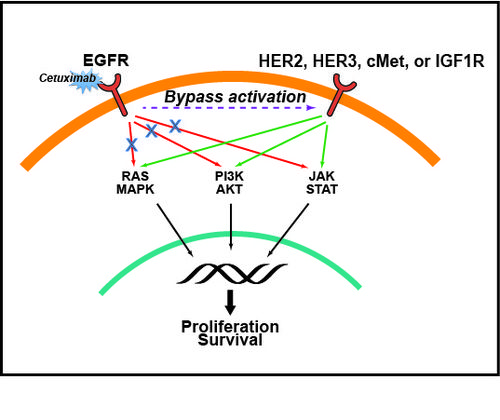 Project: p53: AMG232, MDM2 inhibitor that activates p53 by blocking MDM2-p53 interaction
Our previous studies revealed p53 as a critical factor in regulating acquired resistance to EGFR inhibitors and radiation. In addition, the activation of p53 results in radiation-induced cell cycle arrest, senescence or apoptosis. The combination of radiation and AMG232 which prevents MDM2-induced p53 degradation may offer a valuable treatment strategy in primary tumors or tumors with resistance to EGFR inhibitors.
Project: ALK (anaplastic lymphoma kinase): Crizotinib/Ceritinib, ALK inhibitors
ALK is a receptor tyrosine kinase (RTK) encoded by the ALK gene which is oncogenic when fused with several particular genes, including echinoderm microtubule associated protein like gene (EML4). EML4-ALK fusion occurs in 2% to 7% of patients with non-small cell lung cancer (NSCLC). Our interest is to examine the role of ALK in radiation response and the antitumor effects of Crizotinib and Ceritinib in combination with radiation in EML4-ALK positive NSCLC. We are also investigating the effect of combination of ALK inhibitor and EGFR or c-MET inhibitor on cell survival and radiosensitivity in EML4-ALK-positive NSCLC.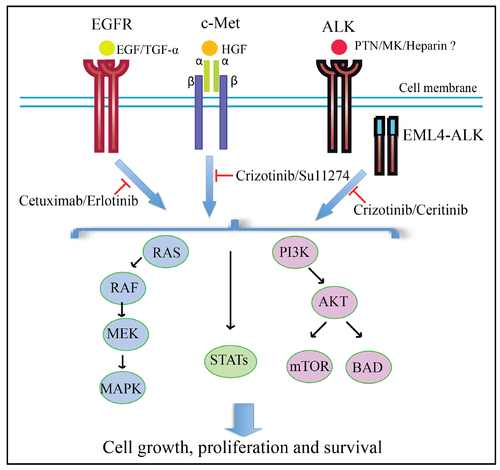 Project: Tumor marker: 131I-CLR1404, is a phospholipid analogue that enriches preferentially within tumors-in collaboration with Dr. Jamey Weichert
CLR1404 provides the opportunity for tumor-selective internal delivery of radiation thereby enabling combination with reduced dose external beam radiation in the treatment of H&N cancer. This agent shows selective accumulation and retention in human tumors across a broad spectrum of animal models (over 50 xenograft models to date including our H&N patient-derived xenografts), and in our first human H&N patients tested. CLR1404 is a radiolabeled phospholipid ether analog with powerful potential as an imaging agent (labeled with 124I) and as a therapy agent (labeled with 131I). This "diapeutic approach" (diagnostic and therapeutic) exploits the unique capabilities of this molecule as outlined in this proposal. CLR1404 is an alkyl phosphocholine, the lead compound emerging from over 15 years of laboratory investigation. Plasma membrane lipid rafts serve as the portal of entry for CLR1404, and the greater abundance of lipid rafts in cancer cells vs. normal cells provides therapeutic selectivity for this approach. CLR1404 has the ability to specifically target tumors while limiting dose to surrounding normal tissues; a scenario very difficult to achieve in H&N cancer patients, even with the use of highly conformal radiation techniques.
Previous Senior Scientists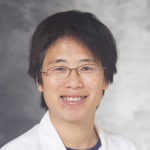 Chunrong Li,  PhD
Associate Scientist
BS, Biology, Hebei Normal University (China)
MS, Anatomy and Histology, Hebei Medical University (China)
PhD,  Biochemistry and Molecular Biology, Beijing Institute of Radiation Research (China)
Shyhmin Huang, PhD
National Taiwan University, Agricultural Chemistry, BS
University of Wisconsin-Madison, Biomolecular Chemistry, PhD
Locations and Facilities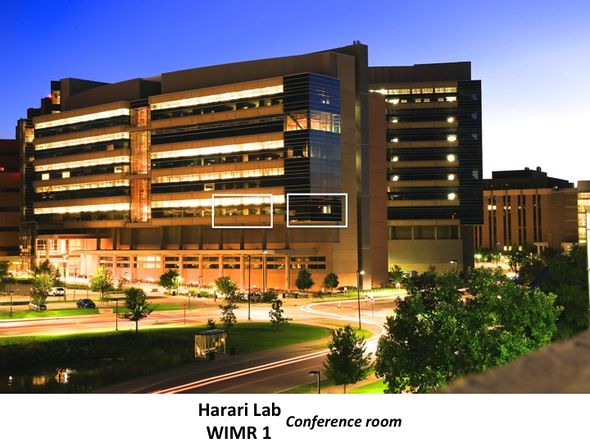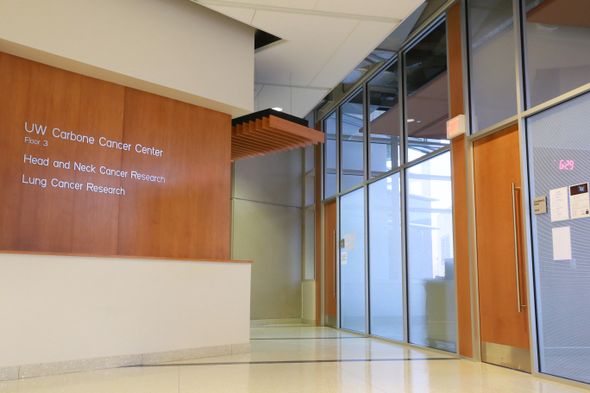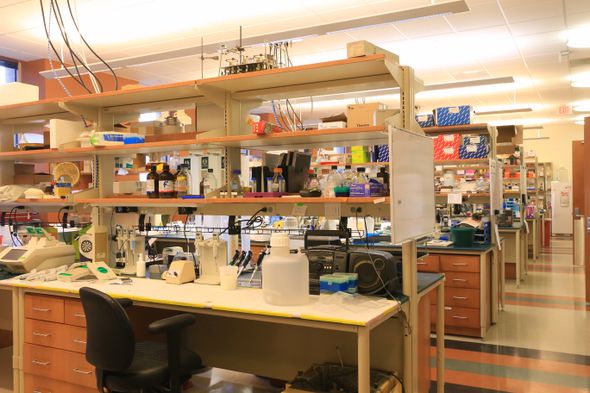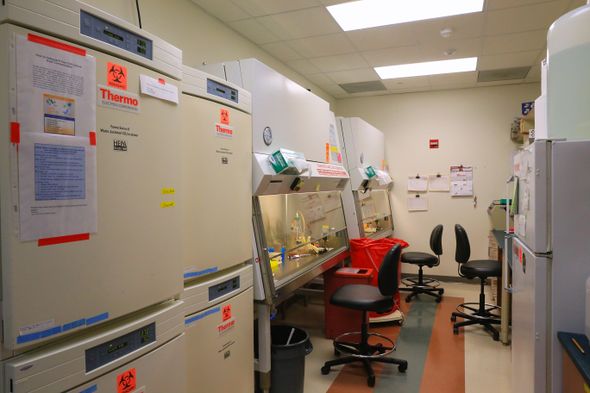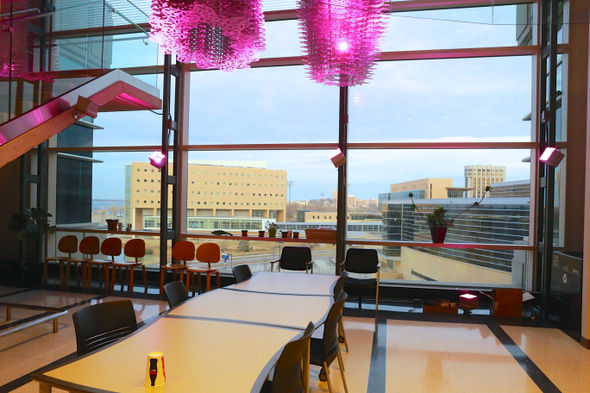 Photo Album
2017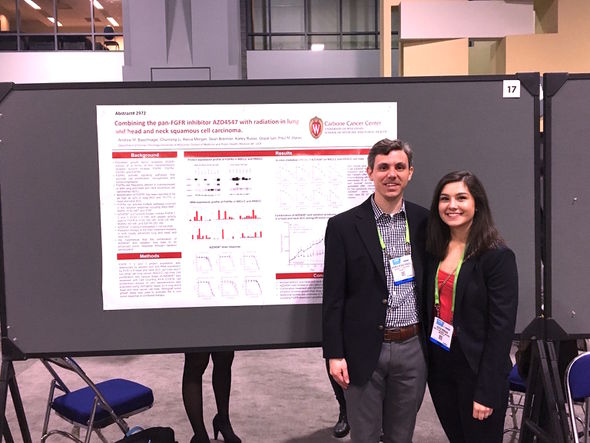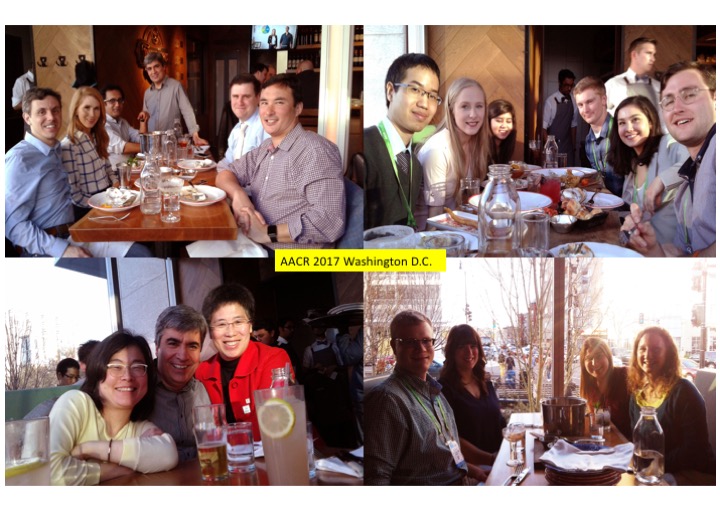 2016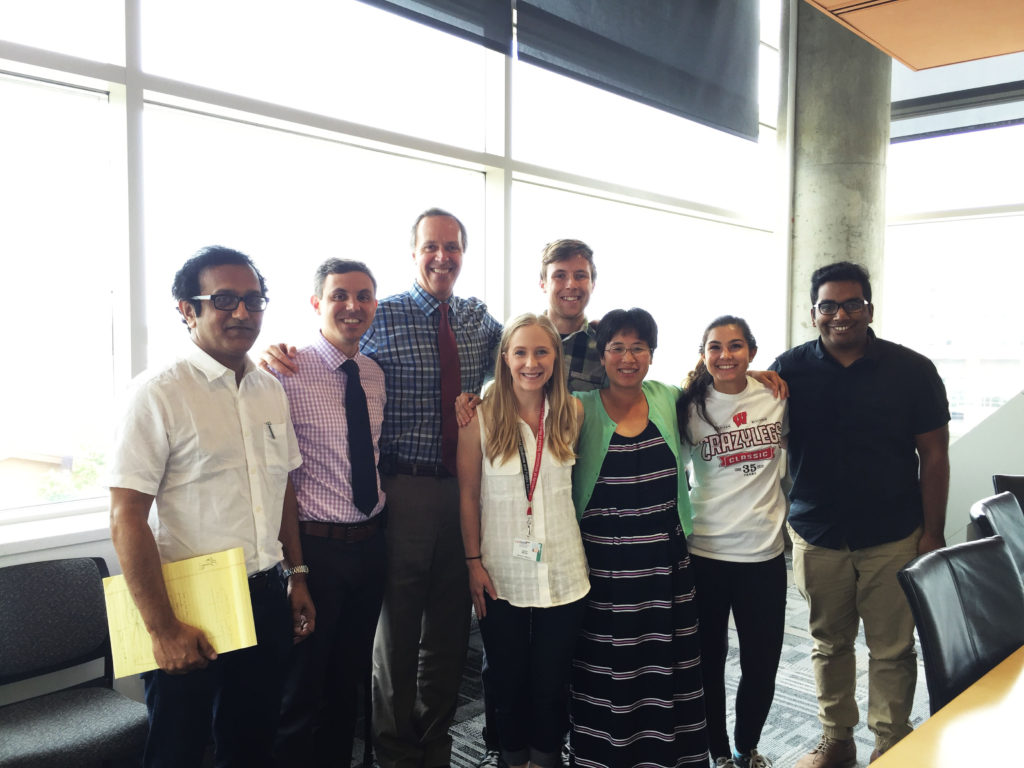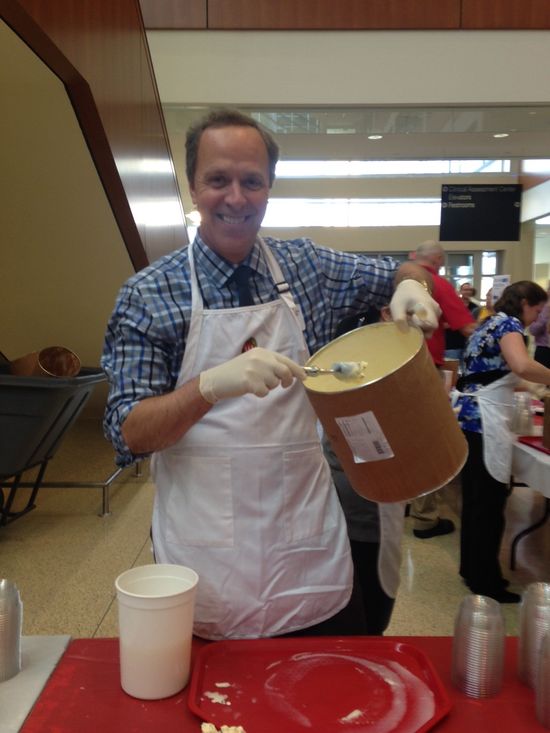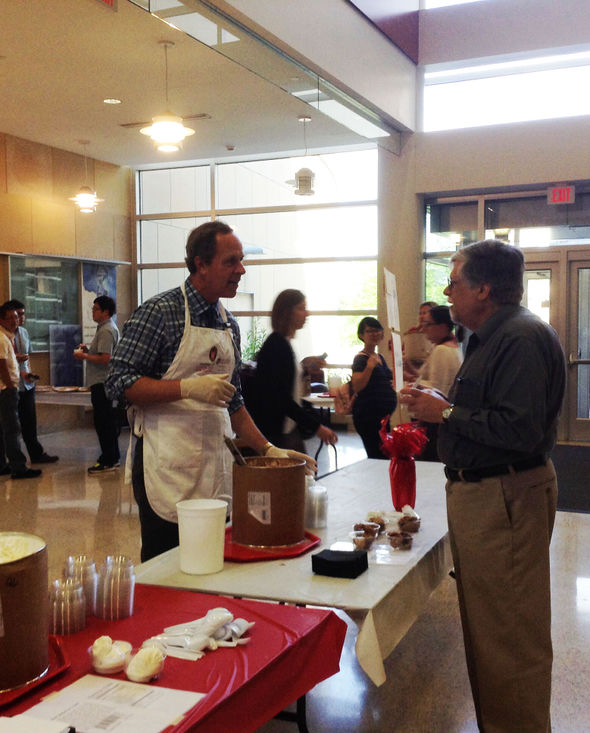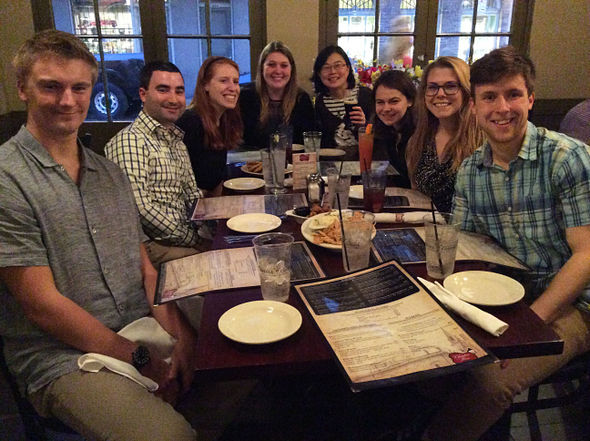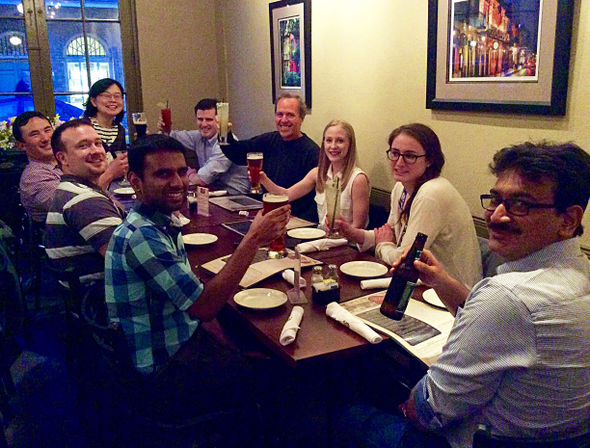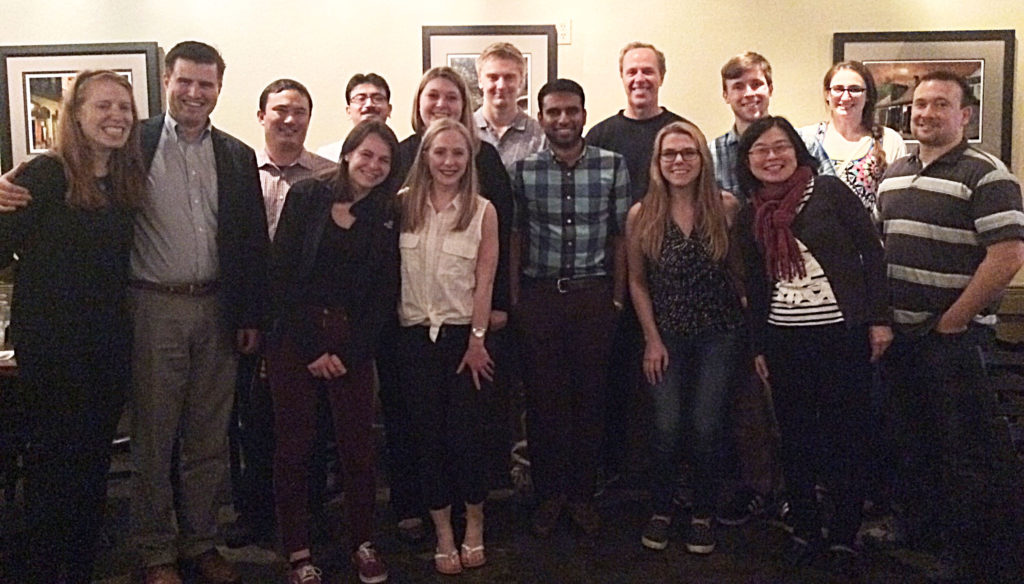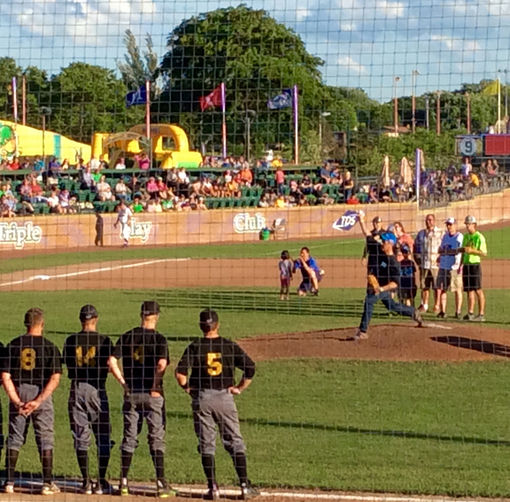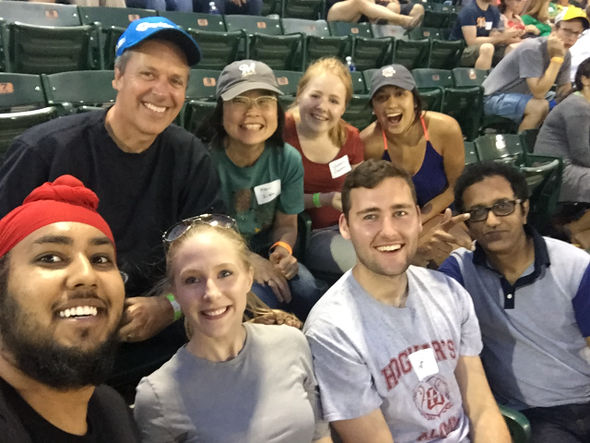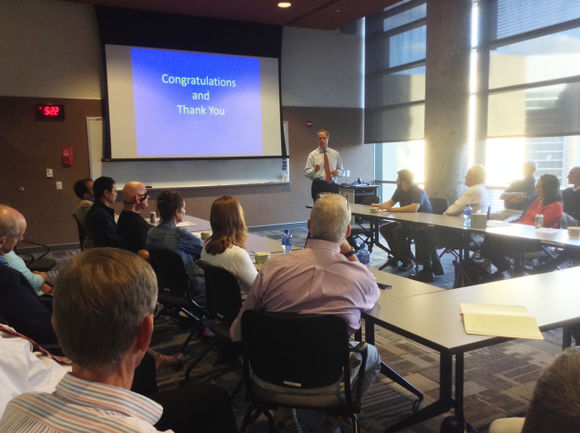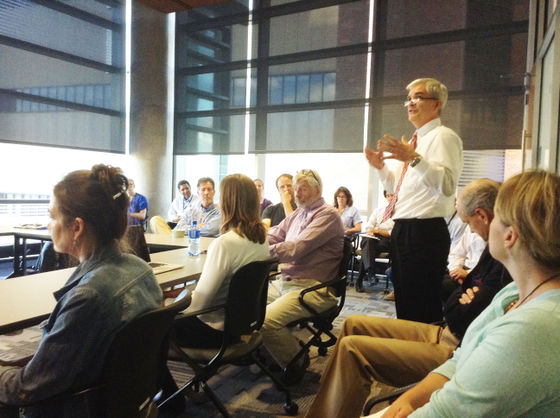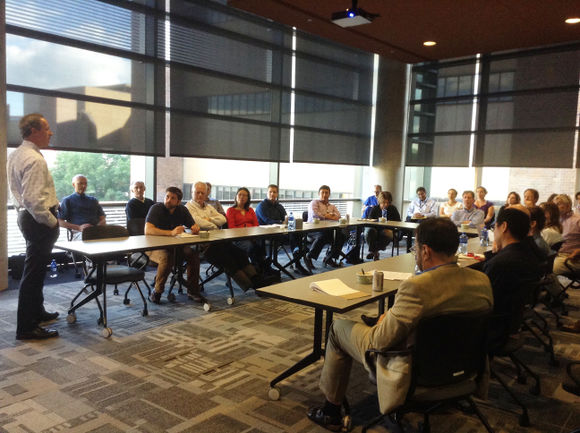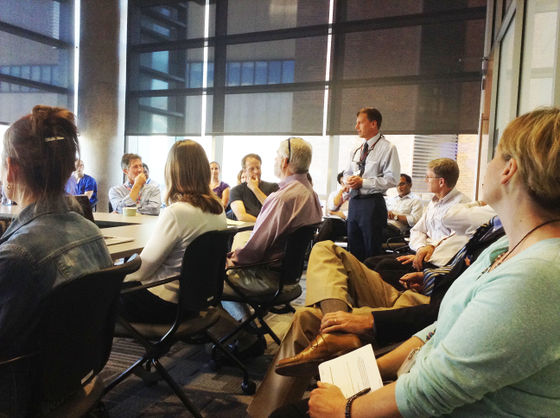 2014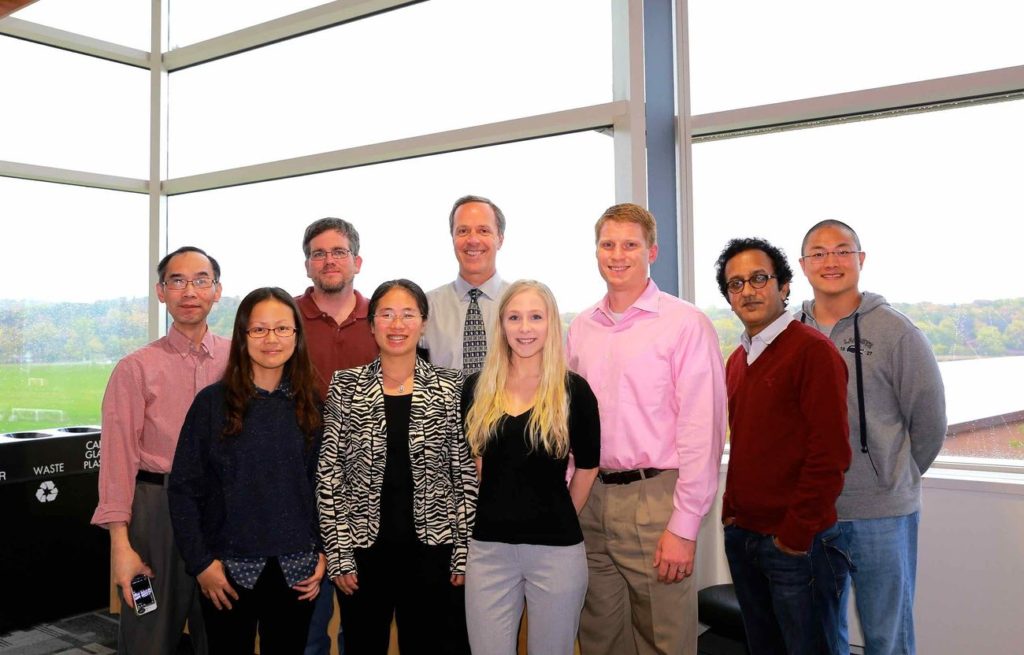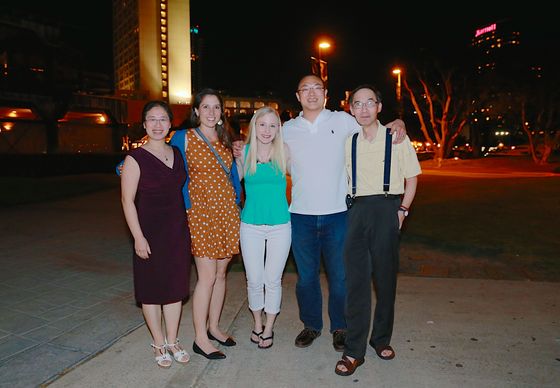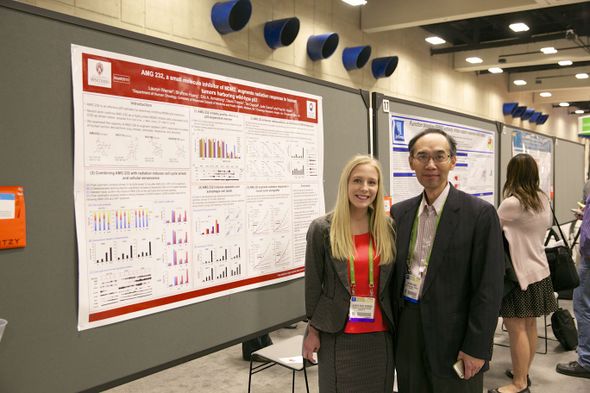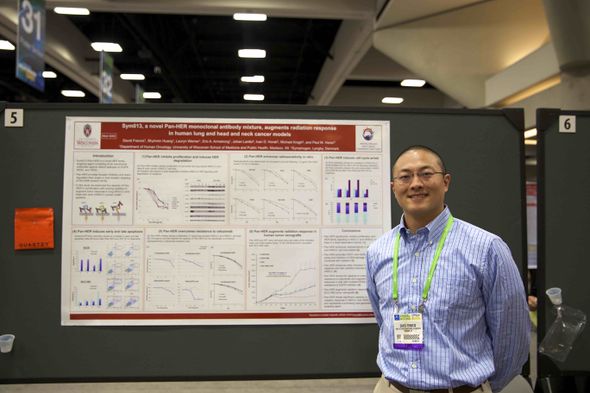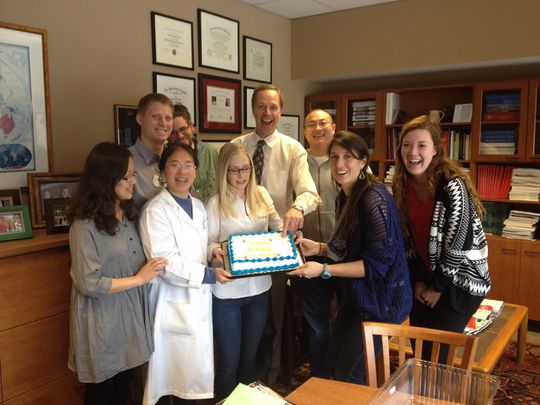 2013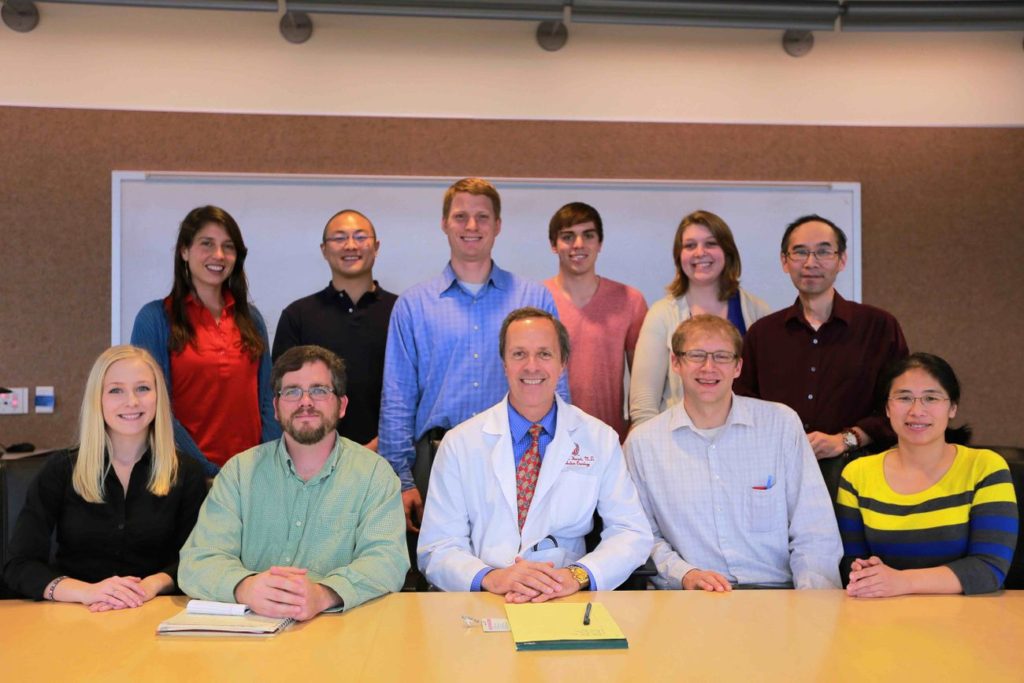 2012
2008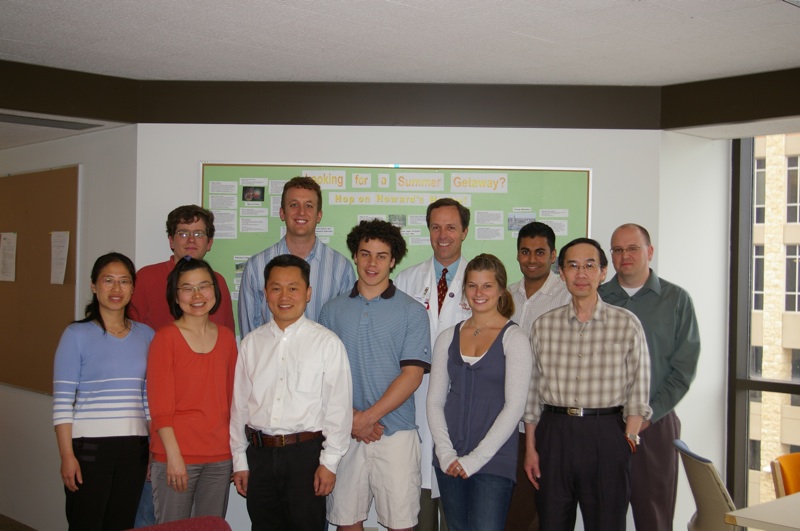 2006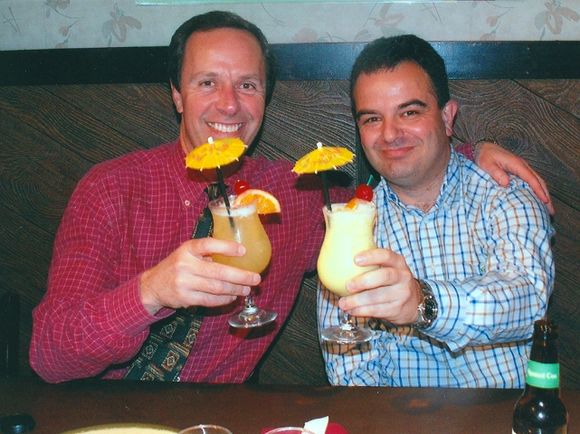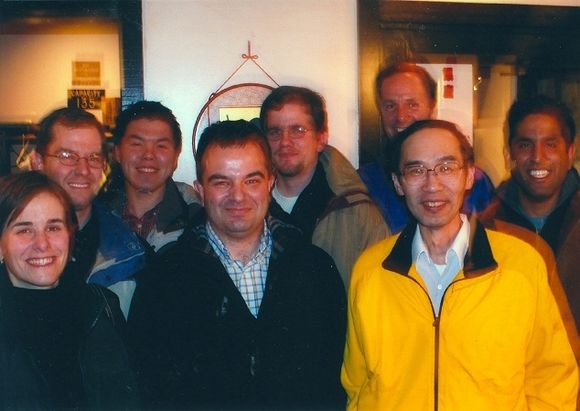 2004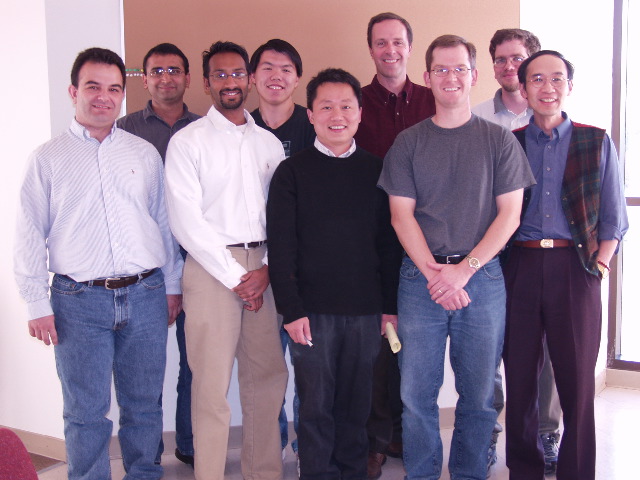 2002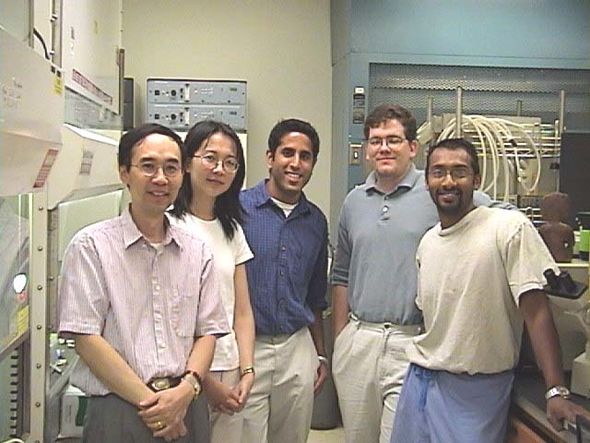 About Dr. Paul M. Harari
Reprint of: Practice recommendations for risk-adapted head and neck cancer radiotherapy during the COVID-19 pandemic: An ASTRO-ESTRO consensus statement. Radiother Oncol
Thomson DJ, Palma D, Guckenberger M, Balermpas P, Beitler JJ, Blanchard P, Brizel D, Budach W, Caudell J, Corry J, Corvo R, Evans M, Garden AS, Giralt J, Gregoire V, Harari PM, Harrington K, Hitchcock YJ, Johansen J, Kaanders J, Koyfman S, Langendijk JA, Le QT, Lee N, Margalit D, Mierzwa M, Porceddu S, Soong YL, Sun Y, Thariat J, Waldron J, Yom SS
2020 Jul 27; :

More

PURPOSE: Because of the unprecedented disruption of health care services caused by the COVID-19 pandemic, the American Society of Radiation Oncology (ASTRO) and the European Society for Radiotherapy and Oncology (ESTRO) identified an urgent need to issue practice recommendations for radiation oncologists treating head and neck cancer (HNC) in a time of limited resources and heightened risk for patients and staff.

METHODS AND MATERIALS: A panel of international experts from ASTRO, ESTRO, and select Asia-Pacific countries completed a modified rapid Delphi process. Topics and questions were presented to the group, and subsequent questions were developed from iterative feedback. Each survey was open online for 24 hours, and successive rounds started within 24 hours of the previous round. The chosen cutoffs for strong agreement (≥80%) and agreement (≥66%) were extrapolated from the RAND methodology. Two pandemic scenarios, early (risk mitigation) and late (severely reduced radiation therapy resources), were evaluated. The panel developed treatment recommendations for 5 HNC cases.

RESULTS: In total, 29 of 31 of those invited (94%) accepted, and after a replacement 30 of 30 completed all 3 surveys (100% response rate). There was agreement or strong agreement across a number of practice areas, including treatment prioritization, whether to delay initiation or interrupt radiation therapy for intercurrent SARS-CoV-2 infection, approaches to treatment (radiation dose-fractionation schedules and use of chemotherapy in each pandemic scenario), management of surgical cases in event of operating room closures, and recommended adjustments to outpatient clinic appointments and supportive care.

CONCLUSIONS: This urgent practice recommendation was issued in the knowledge of the very difficult circumstances in which our patients find themselves at present, navigating strained health care systems functioning with limited resources and at heightened risk to their health during the COVID-19 pandemic. The aim of this consensus statement is to ensure high-quality HNC treatments continue, to save lives and for symptomatic benefit.

View details for

PubMedID 32730830
Contact Information
Paul Harari, MD
Administrative Assistant: Julie Thomas,
600 Highland Avenue, Box 3684 Clinical Science Center
Madison, WI 53792