I am an Assistant Professor in the Department of Human Oncology. The study of cancer biology has been my passion since I was an undergraduate when I studied the role of inflammation in lung cancer. I then attended the MSTP (MD/PhD) program at the University of Colorado and worked with HHMI professor Leslie Leinwandduring graduate school. During that time, I established and characterized a model of cardiac muscle atrophy due to cancer. Throughout medical school I loved caring for cancer patients, and combined with my love for cancer research, led me to specialize in radiation oncology.
I moved to St. Louis for my clinical residency at Washington University, where I received excellent training. I was fortunate to receive entry into the B. Leonard Holman Research Pathway during residency, where I performed RNA sequencing of cervical tumors before and during chemoradiation therapy. This research provided novel insight into how these tumors respond to treatment and what factors may be involved in treatment resistance, such as Human Papillomavirus (HPV) oncogene expression and the anti-tumoral immune response. Following residency, I elected to do post-doctoral study here at the University of Wisconsin through the BentsonResearch Fellowship. I worked with Dr. Beth Weaver and studied how chromosomal instability affects radiation sensitivity. This research created the foundation for my own laboratory, where I aim to use a cancer cell's inherent defects in mitosis as a unique vulnerability to promote cell death.
As a physician-scientist, I treat patients with cancer at the UW Health clinic located in Johnson Creek. My patients are my inspiration for my research, and I hope to discover new ways to sensitize cancer cells to radiation to increase cure.
Education
Bentson Translational Research Fellow, University of Wisconsin, (2018 - 2021)
Resident, Washington University in St. Louis, Radiation Oncology (2018)
Intern, St. Joseph Hospital, Internal Medicine (2014)
MD, University of Colorado, (2013)
PhD, University of Colorado Boulder, Molecular Biology (2011)
BS, University of Texas at Austin, Biochemistry (2002)
Academic Appointments
Assistant Professor, Department of Human Oncology (2022)
Instructor CHS, Department of Human Oncology, (2021-2022)
Fellow, Department of Human Oncology,
Selected Honors and Awards
Forbeck Scholar (2021)
National Institutes of Health (NIH) K08 Career Development Award (2021)
RSNA Fellow Research Grant (2019-2020)
ASCO Young Investigator Award (2019-2020)
RSNA Fellow Research Grant (2019-2020)
RSNA Resident Research Grant (2016-2017)
B. Leonard Holman Research Pathway recipient (2015-2017)
NHLBI Pre-Doctoral T32 Award (2008-2011)
American Association of University Women Scholarship (2010)
American Heart Association Pre-Doctoral Fellowship (2007-2009)
Dow Chemical Centennial Endowed Presidential Scholarship (2002)
Boards, Advisory Committees and Professional Organizations
Associate Senior Editor of Biology, Advances in Radiation Oncology, 2020-pres.
American Society for Radiation Oncology (ASTRO), 2014-pres.
Radiation Research Society (RRS), 2016-pres.
Radiological Society of North America (RSNA), 2016-pres.
American Association for Cancer Research (AACR), 2017-pres.
American Society of Clinical Oncology (ASCO), 2018-pres.
Research Focus
Chromosomal instability, aneuploidy, Head & Neck Cancer and Cervical Cancer
Human Papilloma Virus (HPV) is the main cause of cervical and oropharyngeal cancers. I am studying how chromosomal instability modulates radiation response in HPV-positive and HPV-negative head and neck cancers and how HPV affects the immune response to the tumor.
Chromosomal instability as a mechanism of radiation sensitivity
Chromosomal Instability (CIN) is an ongoing rate of chromosome missegregation events over the course of multiple cell divisions, and is common in human tumors.
Our laboratory and others have shown that combining two independent insults that each cause tolerable levels of CIN results in high CIN, which leads to cell death and tumor suppression due to loss of essential chromosomes. Ionizing radiation can induce CIN; thus we hypothesize that higher levels of pre-existing CIN in tumors sensitizes cancer cells to radiation therapy.

Just 2 Gy of radiation, the dose normally given to a patient each day during treatment, induces significant mitotic errors, or CIN.
We have engineered cells to have high CIN and found that they indeed were more sensitive to radiation
We also study how different chemotherapeutics affect CIN and if this could be a novel mechanism of radiosensitization. For example, taxanes have long been thought to increase radiation sensitivity by inducing mitotic arrest. Docetaxel is a taxane used to treat many cancers, including head and neck cancer. We found that when it is used at clinically relevant concentrations, there is no mitotic arrest, and instead, it induces multipolar spindles which leads to cell division in 3 or more directions and cell death. Thus, we discovered a novel mechanism by which docetaxel induces cell death and sensitizes cells to radiation.

Human Papillomavirus and Chromosomal Instability
Human Papilloma Virus (HPV) is recognized as a significant cause of head and neck cancer and represents a unique clinical entity. Many HPV+ head and neck cancers are more sensitive to radiation then HPV- cancers yet we currently do not have a biomarker to inform us which patients will be cured with a lower dose of radiation, and which patients may need escalated treatment. This is a big issue in radiation oncology because many clinical trials are trying to treat everyone with HPV+ tumors with a lower dose, but we are learning that 10-15% of these patients will have residual or recurrent disease after receiving the lower dose, and hence a poor prognosis. This is a clear example of "one size does not fit all" and it is imperative that we think about the biology of each patient's tumor to determine the most effective treatment.
Another main interest of my lab is therefore to study how different HPV genotypes (i.e. HPV16 v. HPV18) and different HPV viral genes (i.e. E2, E5, E6, E7) affect CIN. We recently reported that HPV+ head and neck cancers had significantly more misaligned chromosomes than HPV- cancers (A). We found that the HPV oncoprotein E6 causes polar chromosomes (Panels G,H) by causing the specific degradation of the mitotic kinesin CENP-E (panel I). Further work will determine if this has implications for treatment response.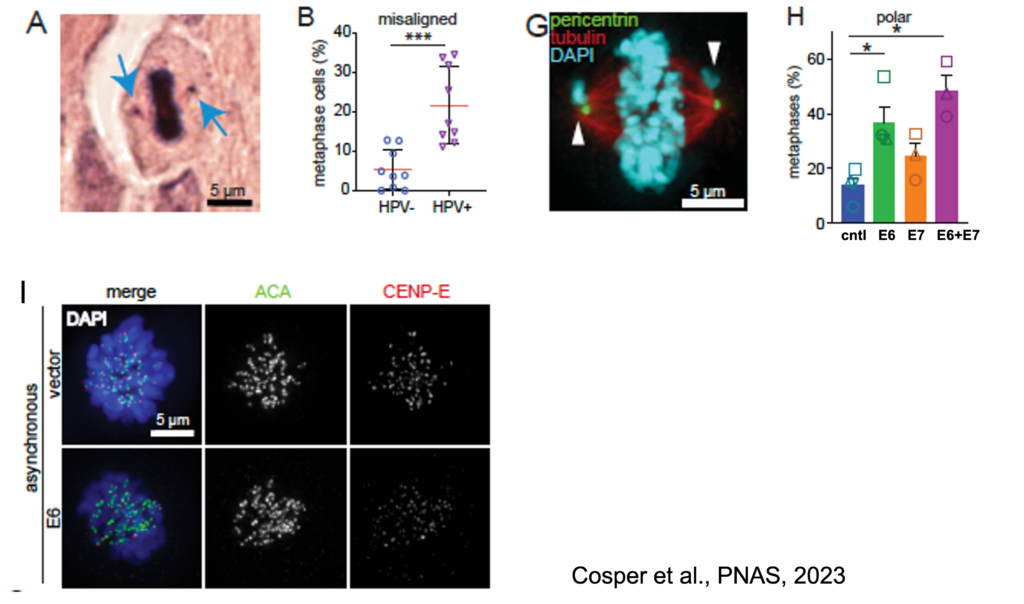 Determine how HPV and CIN affect innate immunity in the context of radiotherapy
Many cell types sense exogenous DNA through the cytosolic DNA receptor GMP-AMP synthase (cGAS), which produces a second messenger cGAMP which activates STING, and ultimately results in a type I interferon immune response. Cells utilize this pathway to protect the host from viral and bacterial infection as well as from genomic instability, which can also cause cytosolic DNA. Many cancer cells have lost the cGAS/STING pathway to avoid immune detection and aid in their survival. I am interested in determining if cancers caused by Human Papilloma Virus (HPV) have differential activation of the cGAS/STING pathway at baseline and in response to radiation compared to HPV negative cancers, and whether this affects the immune response to the tumor. Immunotherapy has revolutionized cancer treatment, but it has not shown robust activity in head and neck or cervical cancer to date. More research is sorely needed to determine the most effective combinations of drugs and radiation. We will be studying how the unique biology of each tumor, such as HPV gene expression and CIN, affects anti-tumoral immunity.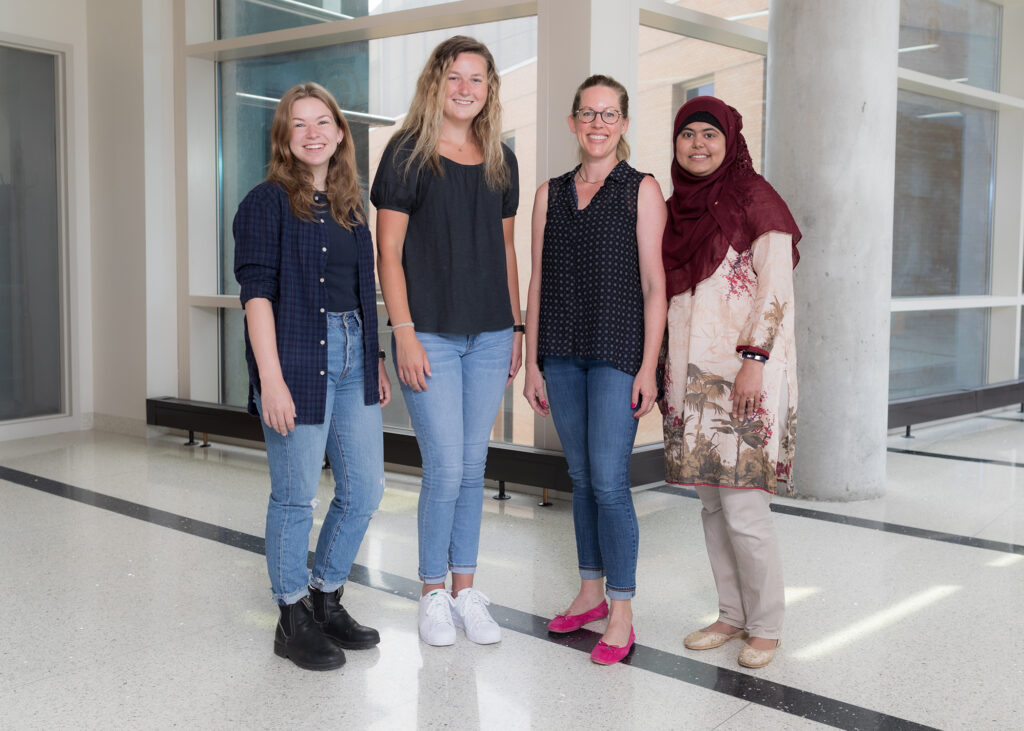 Kathryn Jones, M.S. – Lab manager, Research Specialist
Maha Paracha, MBBS, MS – Research Specialist
Elizabeth Boulanger – Undergraduate student
Emily McCunn – Undergraduate student
Pate Lantz – Undergraduate student
Sophie Bice, BS – Medical student (summer 2022)
Hunter Blalock, BS – Medical student (summer 2023)
Christy Ojeda, BS – Medical student (summer 2023)
Ava Bryan – Undergraduate student (summer 2023)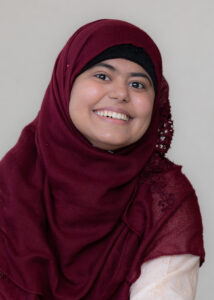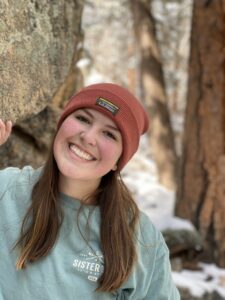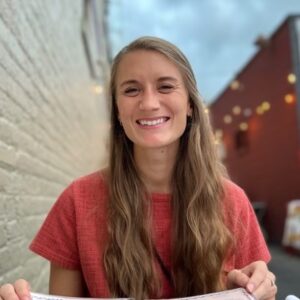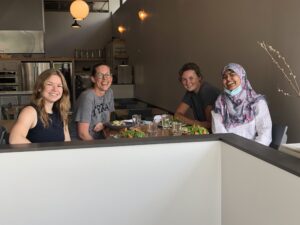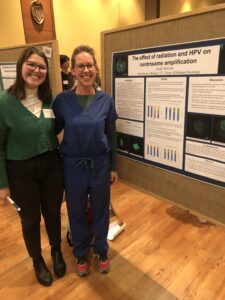 Biological Characterization of the Effects of Filtration on the Xoft Axxent® Electronic Brachytherapy Source for Cervical Cancer Applications Radiation research
Walter AE, Cosper PF, Nickel KP, Ramesh S, Khan AU, DeWerd LA, Kimple RJ
2023 May 1;199(5):429-438. doi: 10.1667/RADE-22-00112.1.


More

Low-energy X-ray sources that operate in the kilovoltage energy range have been shown to induce more cellular damage when compared to their megavoltage counterparts. However, low-energy X-ray sources are more susceptible to the effects of filtration on the beam spectrum. This work sought to characterize the biological effects of the Xoft Axxent® source, a low-energy therapeutic X-ray source, both with and without the titanium vaginal applicator in place. It was hypothesized that there would be an increase in relative biological effectiveness (RBE) of the Axxent® source compared to 60Co and that the source in the titanium vaginal applicator (SIA) would have decreased biological effects compared to the bare source (BS). This hypothesis was drawn from linear energy transfer (LET) simulations performed using the TOPAS Monte Carlo user code as well a reduction in dose rate of the SIA compared to the BS. A HeLa cell line was maintained and used to evaluate these effects. Clonogenic survival assays were performed to evaluate differences in the RBE between the BS and SIA using 60Co as the reference beam quality. Neutral comet assay was used to assess induction of DNA strand damage by each beam to estimate differences in RBE. Quantification of mitotic errors was used to evaluate differences in chromosomal instability (CIN) induced by the three beam qualities. The BS was responsible for the greatest quantity of cell death due to a greater number of DNA double strand breaks (DSB) and CIN observed in the cells. The differences observed in the BS and SIA surviving fractions and RBE values were consistent with the 13% difference in LET as well as the factor of 3.5 reduction in dose rate of the SIA. Results from the comet and CIN assays were consistent with these results as well. The use of the titanium applicator results in a reduction in the biological effects observed with these sources, but still provides an advantage over megavoltage beam qualities. © 2023 by Radiation Research Society.

PMID:37014873 | DOI:10.1667/RADE-22-00112.1

View details for

PubMedID 37014873
Contact Information
Pippa Cosper, MD, PhD
1111 Highland Avenue,
WIMR I 3057
Madison, WI 53703