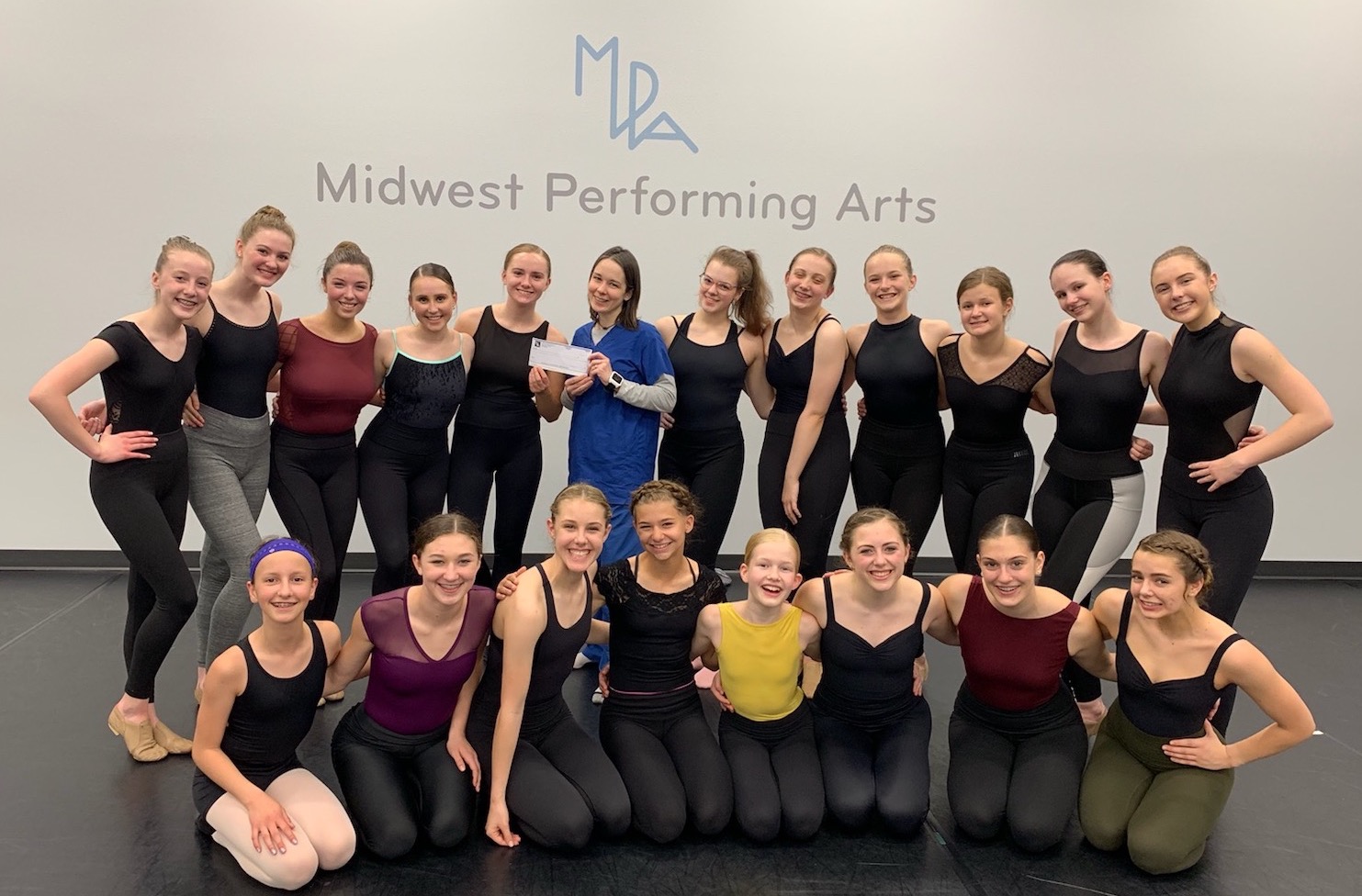 Midwest Performing Arts, a dance school in Waunakee, raised nearly $5,000 from its recent Concert for a Cause to support the cancer research efforts of Dr. Bethany Anderson, an associate professor in the Department of Human Oncology at the University of Wisconsin.
"When I opened the school seven years ago, I wanted to create many opportunities for our students to perform within our community. I also wanted to show the students how to use their talent and their skills to give back to their community in some way," says Meghan McDermott, MPA's owner, artistic director and one of its instructors. "This year we chose to do a fundraiser for breast cancer research because many of our students know someone who has gone through treatment for breast cancer. I felt this would be meaningful to them."
Dr. Anderson's research is aimed at improving outcomes and reducing side effects for patients treated for breast cancer. She conducts research on accelerated partial breast irradiation brachytherapy, MRI-guided external radiation therapy and hypofractionated whole breast irradiation.
"Concerts for a Cause is a beautiful gift to our community," Anderson says. "The MPA dancers are incredibly talented, and their hard work will benefit many women diagnosed with breast cancer. I am so thankful that they chose to support research in breast radiation this year."