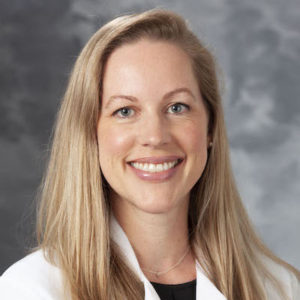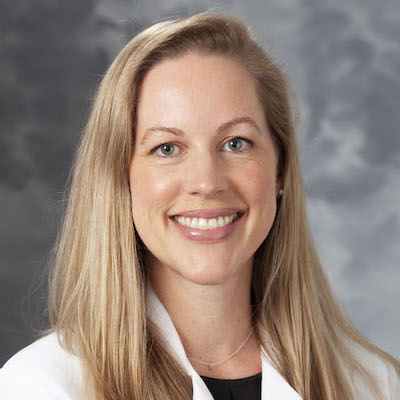 "The Bentson Translational Research Fellowship is the perfect opportunity if you are on the path to becoming a physician-scientist and have dedicated your career to basic science research but feel you need more time to establish yourself in the field. Starting your own lab is a monumental task with a high possibility of failure. This fellowship exists to better prepare you for independence and aims to ensure your success. It is a unique opportunity that I am extremely grateful for."
–Pippa Cosper, MD, PhD, current Bentson Translational Research Fellow
Pippa Cosper, MD, PhD
Bentson Laboratory Research Fellow Since July 2018
Dr. Cosper has an MD from the University of Colorado Denver, a PhD in molecular biology from the University of Colorado Boulder and a BS in biochemistry from the University of Texas–Austin. She completed her residency in radiation oncology at Washington University in St. Louis.
Research Description
Dr. Cosper is studying how chromosomal instability affects a cancer cell's response to radiation treatment. Her goal is to determine which patients may be resistant to treatment and to define the mechanisms underlying this treatment resistance with the hope of developing novel therapeutic interventions to improve patient outcomes. She is primarily focused on head and neck cancer for these studies and is stratifying her analyses for HPV status to evaluate what impact this tumor-causing virus may have on chromosomal instability. She is primarily working with Dr. Beth Weaver, associate professor of cell and regenerative biology, and Dr. Randy Kimple, associate professor of human oncology, on these studies.
Academic Achievements
During the first year of her Bentson Fellowship, Dr. Cosper co-authored a book chapter on head and neck cancer and delivered oral presentations on the early results of her research at the American Society for Radiation Oncology (ASTRO) and the Radiation Research Society (RADRES) Annual Meetings. She was recognized for the quality of this work through her selection for a Scholar-in-Training Travel Award at the RADRES Annual Meeting. In addition, she has applied for extramural funding support for her research and was awarded highly competitive grants from the Radiological Society of North America (RSNA) and the American Society for Clinical Oncology (ASCO). Dr. Cosper is making outstanding progress in her studies and is on track to continue the growing tradition of excellence in the UW Bentson Translational Research Fellowship.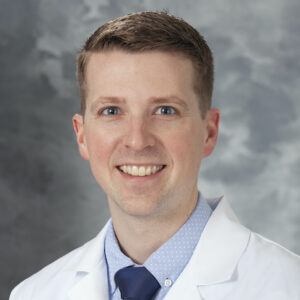 Nikolai Mickevicius, PhD
Bentson Translational Research Fellow Since January 2021
Dr. Mickevicius has a PhD in biophysics from the Medical College of Wisconsin (MCW) and a BS in biomedical engineering from the Milwaukee School of Engineering and served as a research scientist at MCW with an emphasis on technology development for the Elekta Unity MR-Linac.
Research Description
Under the mentorship of Dr. Carri Glide-Hurst, director of Radiation Oncology Physics, Dr. Mickevicius' research is focused on developing novel MRI data acquisition and image reconstruction methods to extract quantitative tissue properties with high degrees of precision, repeatability, and reproducibility.