Ravi Patel, MD, PhD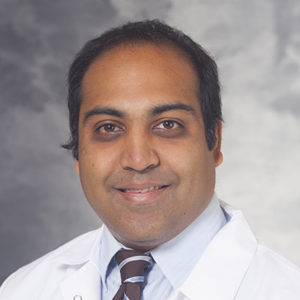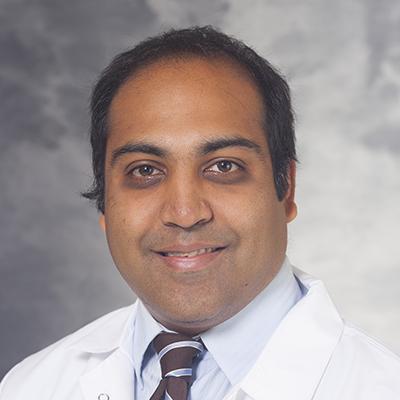 Dr. Ravi Patel completed his Bentson Translational Research Fellowship in 2020 and now is an assistant professor at the University of Pittsburgh, where he runs his own lab.
As a Bentson Translational Research fellow, Dr. Patel worked on two cancer immunotherapy projects. One focused on evaluating whether response to immunotherapies may be improved through the use of molecular targeted radionuclide therapeutics. The other focused on the development and testing of a novel nanoparticle for stimulating an anti-cancer immune response in conjunction with external beam radiation therapy. During his time in the department, he earned several grants, had multiple papers accepted, and supervised a group of undergraduate researchers.
Awards
American Society of Clinical Oncology (ASCO) Young Investigator Award, 2018
National Institutes of Health (NIH) K-award
Clinical Fellow Award. Annual Immono-Oncology Young Investigators' Forum, 2018
RNSA Roentgen Resident Research Award, 2017
Kathryn Mittauer, PhD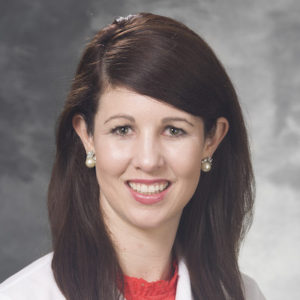 Dr. Kathryn Mittauer completed her Bentson Translational Research Fellowship in 2019 and now is a medical physicist and assistant professor at Miami Cancer Institute, Florida International University.
As a Bentson Translational Research Fellows, Dr. Mittauer completed research that utilized a novel swine model in combination with the precision of MR-guided adaptive radiotherapy to evaluate the maximum tolerated dose to the duodenum. The results of her studies potentially will allow for delivery of additional radiation dose to patients with localized pancreatic cancer, which may confer a survival benefit.
Awards
Early Career Medical Physics Scholar Award, Winter Institute of Medical Physics Meeting, 2018
Best of Quality Assurance Dosimetry Symposium, Sun Nuclear Quality Assurance Dosimetry Symposium, 2018